The Honeybadger Goes Wild - Without Reservations
---
---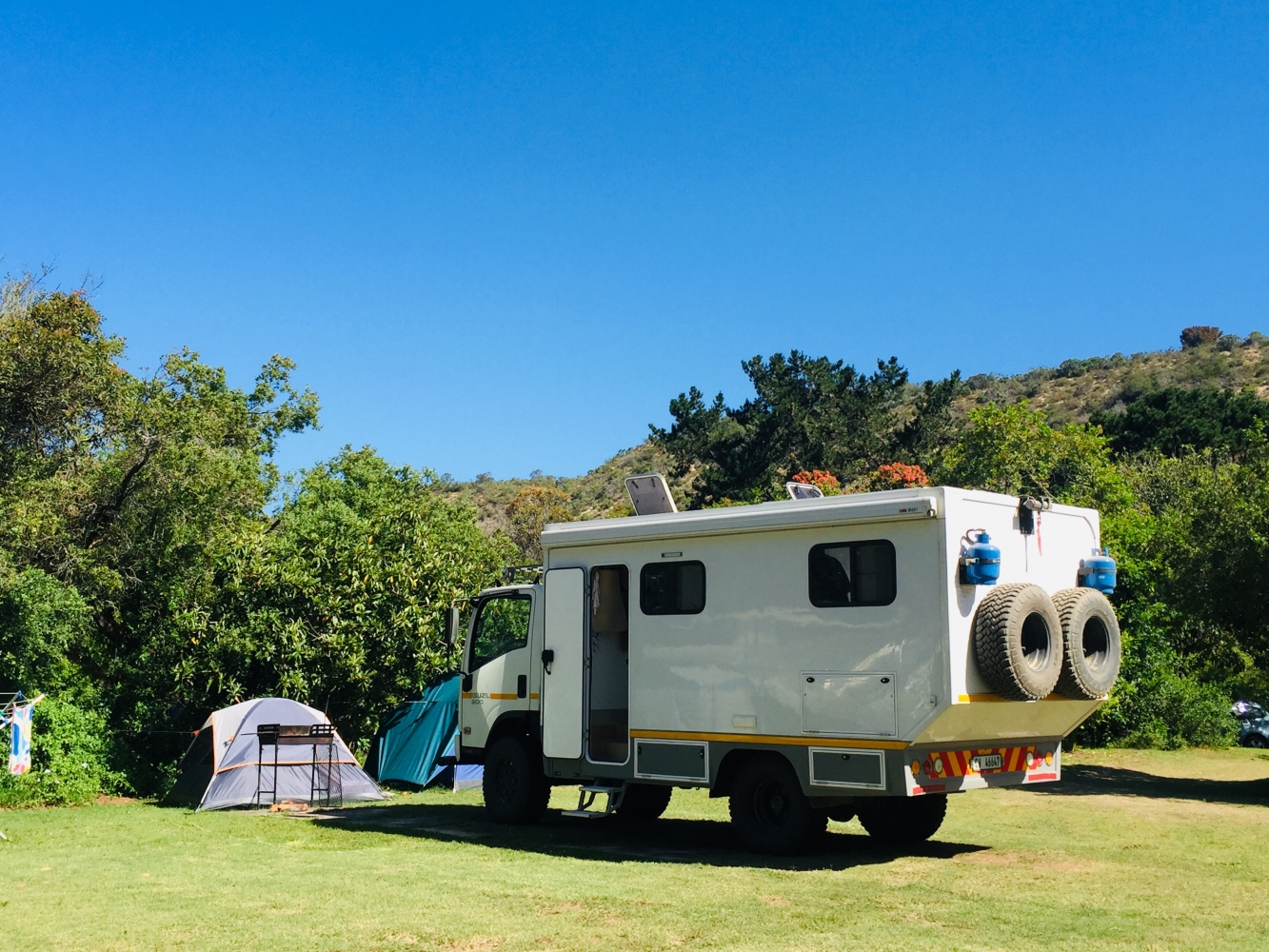 Christmas was spent at home with family and then, to get away from the crowds flocking to our very popular beach we decided we'd go on a roadtrip in the Honey Badger, I am still in training so this would be the perfect opportunity to take my driving skills up a notch or two while I negotiated bumpy, corrugated dirt roads. We took the plunge and set off on a six day journey up the south east coast staying over in Kleinbaai with friends on our first evening.
Thereafter we had no plans, we would wild camp where we could. Having no itinerary, no time schedules we did it all without reservation. The exciting thing was that we were always able to find a suitable spot to stop off at. Proving our point that there's always place at the Inn.
We used our iOverlander App to find wild campsites on a few occasions. This App allows Overlanders to Geotag interesting campsites, mostly on the road less traveled. Guests write a review and not the campsite owner which makes things very interesting and a little more authentic!
I dedicate this video to Samuel Myers, our friend, who passed away tragically on the 29th December, 2018. I have known Sam, and his family, for most of my Worcester life. We are heartbroken. Sam was kind, friendly, forgiving, he was a gentle man, a great father to his children, a Pa to his grandchildren, a loving husband to Denise and a loyal friend.
From Sam's fabric and Elna shop I bought all my fabrics, yards and yards of cotton knits to make my four children matching T-shirts, shorts and track suits until my Jaco said "ENOUGH Mom"! Sam loved his braai, what's more he was an accomplished cook too and he made the most delectable, crispy gherkins, now I'll never know how he did it. On occasion Sam, without hesitation, lent us cars for visiting children to use. With our test-drives in the Honey Badger he'd make sure our paperwork was in order and supplied our temporary license plates. Sam was always keen to remind me how he'd waved to me as I passed him in the street. Embarrased, I must confess I didn't always notice him. Unless I know a registration number a greeting from me will be a rare thing indeed. RIP dear Sam.
To Denise, Cindy, Lisa, Ralph and Sam's grandchildren Ha'makom yenahem etkhem betokh she'ar avelei Tziyonvi'Yerushalayim (May God console you among the other mourners of Zion and Jerusalem)
---