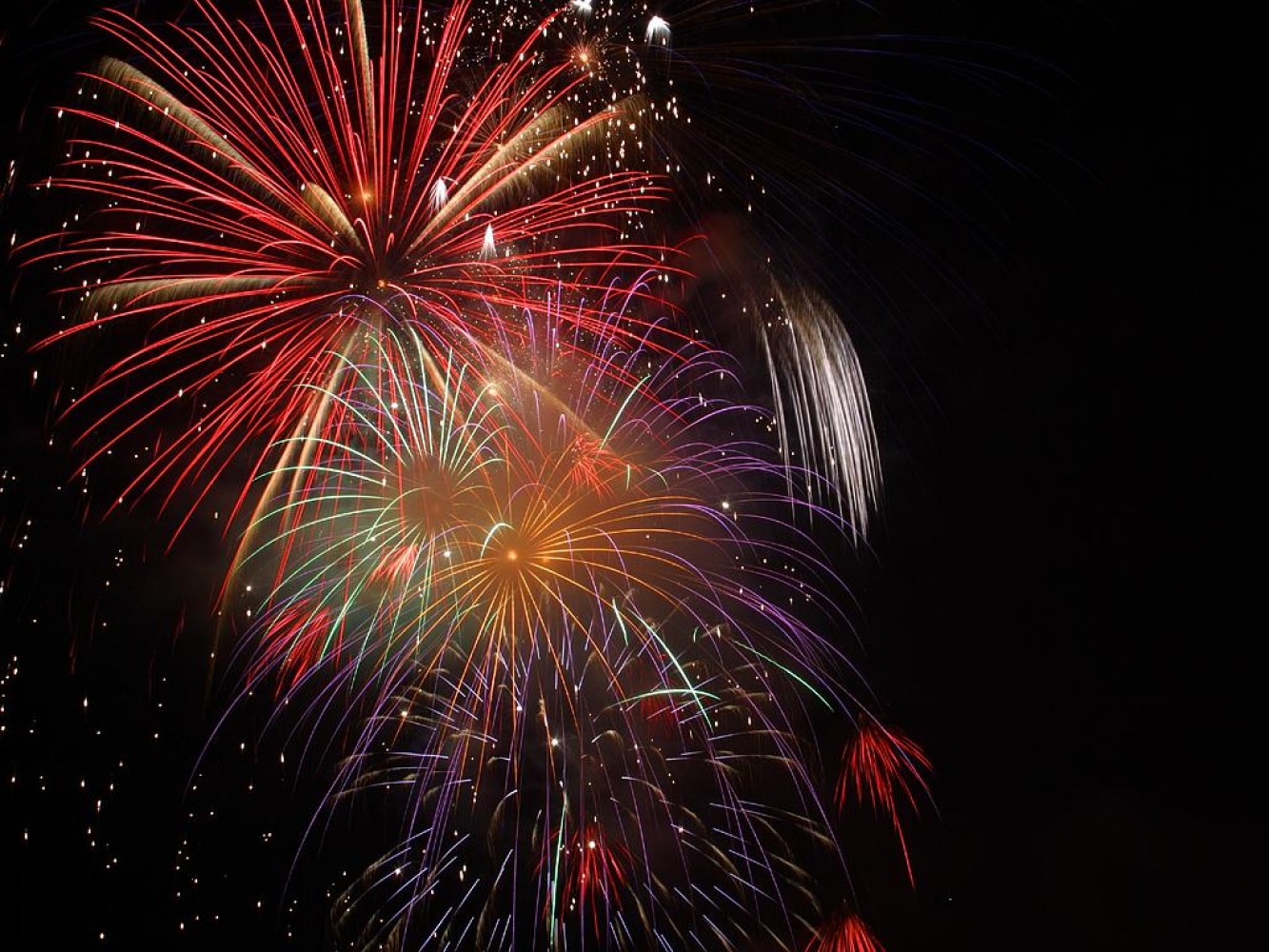 Like a shot in the dark. Unexpected, frightening and loud. That's how 2017 set the standard. And look! A twelfth has almost gone, right before our very eyes. Fortunately I have no guilt feelings about not accomplishing one New Year's resolution last year, I didn't even try compiling a list for 2017 and I feel a lot more comfortable about that. "Put pressure aside" is my mantra this year.
Although Christmas and New Year are a sad time for us as a family, we're divided and scattered on different continents, and are rarely able to celebrate the Festive Season together Butch and I enjoy celebrating Christmas with our near-by families. I love planning, sourcing and preparing my table. I have to-do lists, shopping lists, gift lists and guest lists littering most table tops in the house for weeks. Our invitations go out months ahead of time, we like to make sure everyone is there.
But, "First things first" is my motto, so off I went for an inspiring festive season cookery class. The day was perfect, the menu was creative, our inspiration, Marie-Joan cooked up a storm in her beautiful kitchen overlooking Walker Bay. Armed with some fresh ideas I drew up my shopping list. Online shopping has become a reality in Hermanus this year. Progress.
Our table would have to please palates of all ages. Simplicity and the KISS theory won over opulent and decadent. A simple table it was. Black slate tiles doubled up as placemats and later when the plates were removed quirky messages could be left by guests. I fished out some old recipes, reinvented them with a twist here and a new platter there. With a jazzed-up musical palette I switched on my iPod, donned my apron and set about at a relaxed pace to prepare our Christmas Eve feast.
Our spontaneous "family photo shoot" was a super idea and should become a tradition. The usual suspects, village idiots, the young, old and middle-aged all looked gorgeous as we smiled, laughed, took things seriously and then had fun. We're all so beautifully different. The Minstrels came around once again to lift the festive mood a notch, such a nostalgic Cape tradition, like a good Bobotie, it has to be savoured to be appreciated.
MY CHRISTMAS FEAST
Vintage Salmon Mousse
Mushroom and Speck Terrine
Smoked Angel Fish
Melon Medley on a large platter
Butch's Butterflied Leg of Lamb
Baked Gammon with Fresh Black Cherry Caramel Crunch – Flambéed for effect
Revived Chicken in Phyllo
Grandmama's Mustard Sauce
Zoe's Cucumber and Mint Sauce
Selection of Scrumptious Summer Salads (these recipes will be featured in another blog)
Ilse's legendary Potato Salad
Citrus Crème Caramel
Decadent Caramel Pavlova
Baked Cheesecake with a swirl of Apricot
Christmas pudding with Brandy Butter
Fruit platter
Baked Camembert, biscuits and seasonal fruit
Chocolates, Dessert wines and a good Cuban
Do try one of the following easy peasy Savoury Mousse recipes, they're from my forgotten files, but, conjure good memories of long gone dinner parties. Both can be made a day or two in advance, kept chilled and plated an hour before guests arrive. They're good for picnics, quiet summer suppers at home or a good dinner party starter. Everyone loves them, even the littlies enjoy them. Gelatine is easy to work with and almost always gets a wolf whistle when presented.
For some reason our Brandy had lost more than a swig of its usual alcohol content tripping me up when I made my grande entrée bearing my flambée Gammon and black cherry pièce de résistance, although impressive the flame sputtered and died prematurely.
EASY SALMON MOUSSE
Whole Tuna in brine may be used
2 tins John West Pink Salmon
2 sachet gelatine powder, in a 250ml cup soak the powdered gelatine in 60ml cold water for 5 minutes, once soaked, fill the cup with boiling water, stir until all the gelatine has melted.
1 onion, cut into chunks
6 cocktail gherkins, sliced
250ml All Gold tomato sauce
250ml good quality mayonnaise
1 packet smoked salmon slices (smoked trout may also be used) optional
Method:
1 Line a small bread tin with cling film. Once the cling film is in place carefully line the tin with the smoked salmon slices.
2 In the bowl of a food processor combine all the ingredients and whisk until smooth (the hot gelatine too)
3 Once smooth pour the filling into the lined bread tin, cover the top with cling film
4 Refrigerator for 5 hours at least until the gelatine has set.
5 Turn the mousse out onto a large plate or platter and garnish with cucumber slices, gherkin, one or two Rosa tomatoes halved and a few sprigs of fennel.
6 Serve with slices of Melba toast or a fresh crispy roll.
MUSHROOM AND SPECK TERRINE
Ham and bacon may be replaced by chicken, Salmon or Tuna. A vegetarian mousse can be made using only sautéed vegetables like spinach, bell peppers, Rosa tomatoes, courgettes and grilled aubergine Instead of lining the tin with Speck line the tine with thin ribbons of cucumber or thinly sliced, grilled aubergine.
1 packet Speck (or 4 slices cooked ham or any of your choice of ham)
8 slices cooked ham, cut into bite sized pieces
1 onion, sliced
1 clove of garlic, pressed
60ml butter
1 punnet mushrooms, cleaned and sliced
1 packet streaky bacon, diced
1 Philadelphia cream cheese
4 rings of Black pepper Feta Cheese, drained, and broken into dice sized pieces
2 sachets powdered gelatine, soaked in 60ml cold water and left for 5 minutes. Fill the cup to 250ml with boiling water to be added later.
Once again line a small bread tin with cling wrap. Once the cling wrap is in place carefully line the tin with the Speck or sliced cooked ham or ribboned vegetables.
In a large frying pan, melt the butter. Add bacon and fry until slightly browned and cooked, not crispy. Add the onion, saute until glassy. Add mushrooms and saute
Remove from the heat and pour into the attached bowl of a food processor. Blitz for a few seconds. Add the chopped ham and blitz.
Add the cream cheese and feta cheese, blitz for a few seconds.
Pour the hot gelatine into the bowl and blitz until well mixed. The mixture must be fairly chunky, not smooth.
Pour the filling into the lined bread tin and refrigerate for at least 6 hours, preferably overnight.
Just before serving turn the terrine out onto a large flat plate or pretty platter or wooden slider. Garnish and serve with either a small Apple and fennel bulb salad, homemade bread or Melba toast. Serve with the Apple and Ginger relish.
APPLE AND GINGER RELISH
3 Apples, peeled, cored and diced
5cm finger of ginger, peeled and thinly sliced
125ml sugar (I used Xylitol)
4 green Cardamom pods, seeds removed
30ml fresh lemon or lime juice
In a small saucepan bring all the ingredients to the boil, turn down the heat and simmer slowly until the apples are cooked. Serve at room temperature as an accompaniment to any pork or chicken dish.
Bon Appetite.
Although I believe that most resolutions are doomed to fail I have a few thoughts, based on events I observed and experienced over the festive season, one or two illuminating light-bulb moments some, just simple philosophies I TRY to follow during the course of my wanderings.
1. Be who you are. We're not all created equal, we're unique in every way. The hurt, misunderstanding and loss of a full creative life lived in fear of what "other people think" is both crippling and emotionally devastating.
2. Be true to yourself. You can fool some of the people some of the time, but you can't fool yourself. Do not live a lie.
3. Live a transparent life without guilt. It's painless in the long run.
4. Who you are daily, depends on a conscious decision made like clockwork. Choose to live a happy, content life. Choose to be friendly, kind, helpful, compassionate and forgiving. Not always easy but, therein lies the challenge.
5. Anger is a waste of time. Don't justify it. Truthfully make life changes.
6. Sometimes wishes come true; an old gypsy curse. Think about it.
7. Making drastic lifestyle changes has consequences. Are we really ready for it?
8. Longevity depends on a sound, healthy mind and a healthy, fit body. Can't have the one without the other.
9. Our lives can change in a wink of an eye, with devasting consequences. Live each moment to the max. Life is short.
10. Our relationships change and grow/ Making it work is hard, and allowing it to stagnate is wasteful and sad.
11. Simple things are rewarding.
12. An old cliché, but choose a glass half full. Don't settle for half empty.
13. Don't be the addicted nor the enabler.
14. A viper's tongue used thoughtlessly causes lasting hurt.
15. An action can be judged, our uniqueness can't.
16. We always have a choice. Bullies, brats and battleaxes aren't friends. If they hurt you walk away. A friendship shouldn't bring out the worst in us.
17. It's never too late to say "I'm sorry"!
18. Families always have secrets, when let go, they're almost always "the biggest non-secret-secrets" anyway.
19. Last but not least. Challenging our fears, insecurities and comfort zones is exhilarating! Build that yacht, truck or shack on the beach.
I'm ready for an exciting year with lots of travelling and new adventures to faraway places. I look forward to meeting new people and learning from them. If you're a '57er like me you'll be excited and inspired by a new milestone, we certainly have a lot to live for! I look forward to seeing all my friends flourish, grow and have FUN.
"Have a big enough heart to love unconditionally, and a broad enough mind to embrace the differences that make each of us unique." Hardup.
---