Fab Four Ride Again - Kraalskloof Campsite - Slanghoek
---
---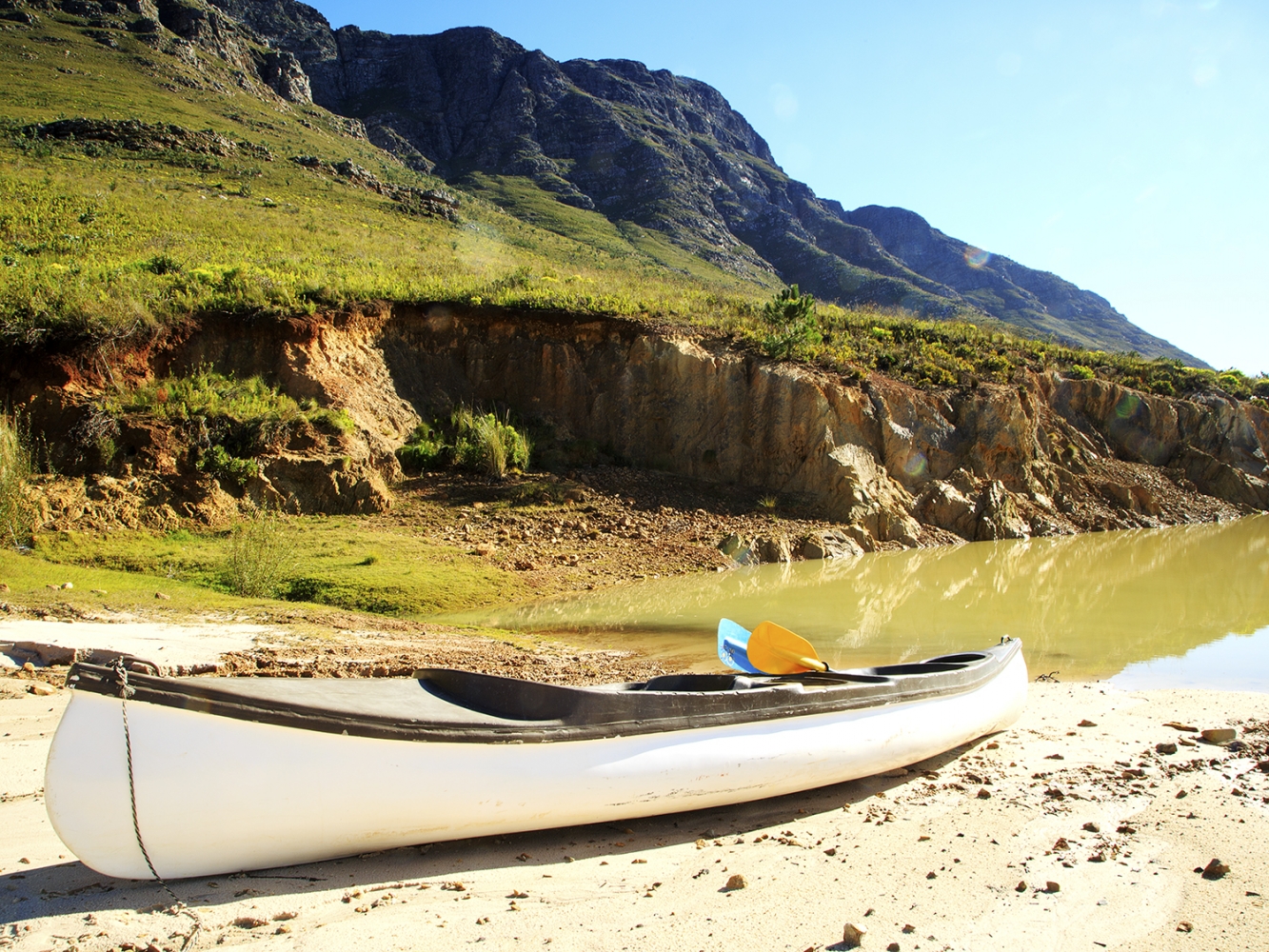 Glamping in the mountains
My sister-in-law Sue needs no introduction, albeit to say she's one tough cookie and doesn't take no for an answer. Trouble came in the form of an email from the proprietress of a campsite she'd reserved for the weekend, situated on the banks of the Breede River. The email was to inform her that the grounds had flooded and there would be no camping. Not fazed, Sue phoned Butch and said, "come hell or high water, I'm camping, even if it's on the Free Mason's parking lot. Butch didn't think that a good idea. "Happy wife, happy life" is his motto, and he knew his goose is cooked if I couldn't go camping. The Honey Badger was packed and ready to roll.
Fortunately, while fiddling with his vintage Home X flip-open telephone directory, Butch managed to hit K (probably for Knight), and his eye fell on Kraalskloof campsite. Karma was on his side. With a sigh of relief, he heard there was a cancellation. We had the site. All we did was change direction, going away from the river to the mountains—a much safer option.
Our revisit would be a year after we broke out last year when our lockdown restrictions lifted. I was blown away by the improvements made to Kraalskloof campsite.
The two hot tubs, one seating four people, the other eight people, is wood-fired and a constant conversation piece, "how hot is the water now?" or "is the fire still burning" and "add some more wood". The larger tub is uninsulated, constructed from a single layer of corrugated iron; it needs a day of pampering—the four-seater heats within a few hours. Just right when the party gets swinging.
Worming my way back into my bather, I took the plunge, oh what bliss. I swooned. Sue stepped in with two drinks for hydration. As we wallowed, our cold bones thawed, and I unburdened weeks of stress and anxiety to a sympathetic ear. I needed that and felt invigorated and energised in body and soul.
Once again, we enjoyed our hikes into the mountains, especially to see the waterfall, which seldom flows. All around us, fynbos was growing vigorously in all shades of green, gold and lime, rejuvenated after mountain fires a few years ago.
The path to the waterfall is seldom maintained, but I'm sure once visitors notice the waterfall and trudge up there, the track will become worn and simpler to navigate. The water in the pool was Arctic, and Percy, who takes cold showers every day, didn't have the heart to dive in. In the summer, it should be perfect after a hike. Had we known, the spot was so perfect, we'd have taken a small picnic and lingered longer.
We didn't take our bikes this time. There are numerous cycling tracks. For the adventurous, there's a cycling route (on the way to the waterfall). For the likes of me, there are numerous paths through the vineyards burnished gold, copper, tangerine.
The ablutions, my favourite subject, are fantastic. Recently constructed the refurbished container with two shower rooms are immaculate. The shower is 5 star rated. Hot. Perfect pressure and spacious. If I had a complaint, I'd like a bench installed for the pile of clothing women need. I love the finishes; this well thought out space pleases.
Solar panels provide electricity to the containers. The small kitchenette has a kettle and gas hob. There are a few plugs for an Engel fridge. There is a two basin scullery area with hot water supplied by a gas-fired geezer.
During the summer months, the canoe moored on the shore will delight everyone, and I'm sure lots will have to be drawn for turns. There are three large tractor tubes for those who prefer a leisurely dip and float with a sundowner. Kids will love playing on those.
The verdict was unanimous; Kraalskloof Camp is a perfect getaway for families, a group of friends and for campers who enjoy their privacy and prefer being off the grid but not out of reach. Just an hour's drive from Cape Town.
Wood for the hot tubs and braai wood can be purchased when one checks in. The Manager Jaco is always accommodating, and the friendly staff show the way for those who don't know.
The sunsets were awesome. Sunrises promised glorious days. Temperatures dropped, but we were prepared for that. Just after 15h00, the sun slipped behind the mountains, our cue to wrap up warmly in furry jackets, bed socks, Uggs and beanies. We certainly didn't mind. As soon as the big black kettle whistled, we filled our hot water botties, tucked them between winter sheets for later. We sat a little closer to each other and shuffled nearer to the sit fire, which we kept going all afternoon until bedtime. In my bedside basket I had a delightful book "MyGrandmother sends her regards and apologies" recommened by my sister-in-law, who's never wrong when it comes to a good book at the right time.
Looking back on my previous blog, I noticed our meals were the same a year ago. Butch braaied two humungous steak Florentines; I made a chimichurri, salad with roasted tomatoes and aubergine with hummus and North African spices. Smashed red potatoes with sour cream and onion bits. For dessert? Sue's favourite chocolate pudding, vanilla ice cream and custard.
After our hike we made a winter fruit salad with yoghurts and Bircher for breakfast. Indulged our special camping treat and had rusks with our coffee as the sun peaked over the mountains, who's peaks were lightly dusted in snow. Sue and Percy made delicious Boerie rolls with a tomato relish for lunch and a yummy Lasagne Pot for supper. We did well. Melis and Sami beat us to the dishes. What a treat. Jason's full English breakfast on Sunday filled a spot and we were sated for the rest of the day.
I had nothing to complain about. This, I tell you, is life.
Once again, I can't recommend Kraalskloof highly enough. It's not going to be difficult to persuade our tribe to join us next time.
Website: www.kraalskloof.co.za
SIDE BAR: Our lives are never predictable, and often, when we least expect it, fabulous things happen. My life was enriched when my brother married Sue, with her came three little children. Today, they're all grown up; They're not extended. They're blood. Jason, Melis and Faffa (Christopher) joined us this weekend. Along came Sami too. Who has also become part of our family. Butch and I delight in the four adults you are. You are family. Melis, you're an honorary member of the Fab Four, and we'd be delighted to call ourselves the Feisty Five! With us, there's no favouritism. Guys, you've enriched our lives, and we adore you. PS. Next time we're having your delicious rusks Faffa.
Should you need any more encouragement here are a few more pics...
Take my word for it... don't hesitate. The calendar's filling up fast.
---