Juanita Conchita Margarita
---
---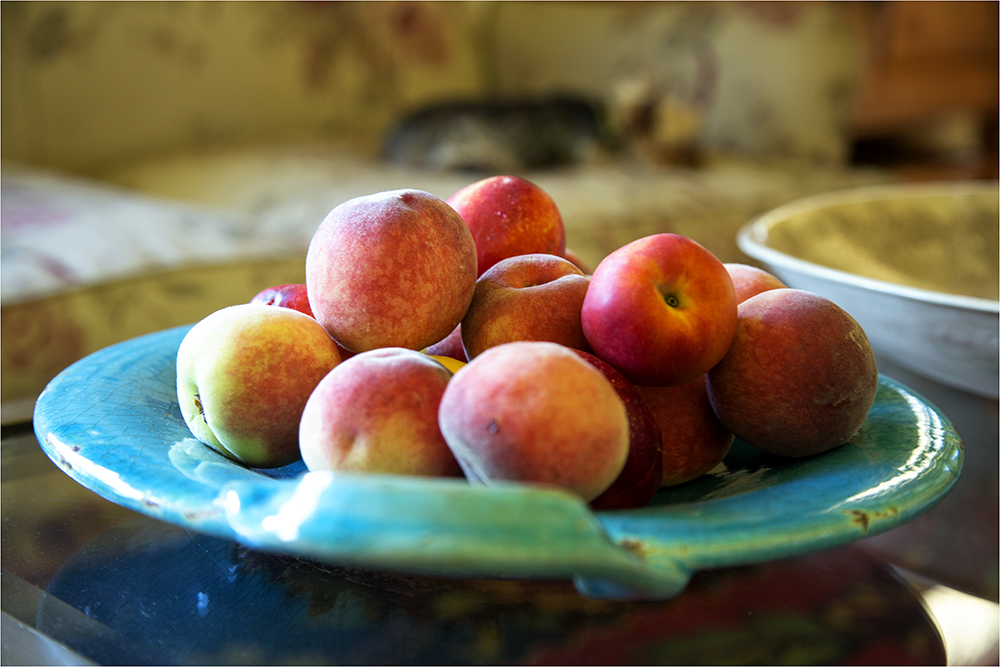 There is a light at the end of the tunnel for sure. What could've turned into a "slit my wrist" moment became a re-kindling of a friendship sorely missed. My hopes were restored and my budget stretched like old garter elastic.
Every time I walk into her home I gasp, by the time I get to the kitchen I'm in awe. Not only is she a busy mother, wife and fabulous cook, she can sew, embroider, knit and garden. And then she's an accomplished decorator too.
Her studio is right around the corner from my house, for inspiration I just need to pop in. I hear her pounding herbs and spices into a paste. Recipes are scattered all over the counters as she prepares lunch for her busy family.
Eclectic is her style. Colour her passion. Not only does she sum up her client in a flash she also has a way of interpreting our tastes, desires and within an instant the table is laden with samples of fabric, wall papers, floor coverings and paint swatches. She loves design, colour, art. She keeps abreast with latest fashion trends but, appreciates classic lines and is passionate about anything European or English. Her walls are covered in beautiful paintings some works by friends or family, here and there I spot someone famous too. A couple of years ago she gave me a very good recommendation, a work we love and it's a good investment too.
She has mastered the art of co-ordinating different textures, designs and patterns into a pleasing palette to suit every taste and hearts' desire.'
Within an hour I was completely overwhelmed by what was possible in our newly painted home. I was assured that if I liked it, and could live with it then my choices had endless possibilities.
This tiny woman with a heart of gold, a character of steel, can lift your spirits, make you laugh and cry at the same time. She's brave, uplifting, intelligent, creative and kind. She's compassionate, she never judges nor criticises. She has faith that everything will be ok. Her passions are her husband, children, family, friends her home and her career.
I love her sense of style, her sense of humour and her quick wit. A few hours in a motor car or at the kitchen table makes me gaffaw until tears plop onto my chest and I heave as I choke. These are the sorts of people we should surround ourselves with, the ones who care about us, who love us and accept us with all our human frailties. Sometimes whimsical, often fun, fashionable or frivolous her style is as unique as she is.
That's where the party ends though as she quickly sets things straight when she gets down to business. It's without pre-amble that she'll give her very opinionated opinion regarding the torn leather couches, the faded and over-washed scatter cushions, the sun-bleached blinds with their linings hanging in tatters or the grimy upholstery. Sometimes we do need critical eyes to take in our surroundings.
Her motto is; "a scatter cushion is like a scarf, it can make or break an outfit!" The other, "check is not a pattern it's a necessity!" Like my grandmother she loves red, whether it's on your lips or in your kitchen.
Her work is professional, her taste sublime, her time precious and her labour, love. All consultations and palettes are tailor made in keeping with individual budgets.
The work she's produced for me over the years has always stood the test of time, fads and fashions. I highly recommend a consultation with Juanita, if nothing else it'll inspire you. I look forward to my early mornings in pyjamas again, when I indulge in my beautiful new surroundings.
Someone once said that busy people always have time for more, it's so true, I see it at work in this home. Like a good Margarita she can be bitter, tart, sweet and give a good punch.
JUANITA LA COCK
MULTI BLINDS AND DÉCOR
TEL: 023 342 0404
---