Move Mundane to Make Magic
---
---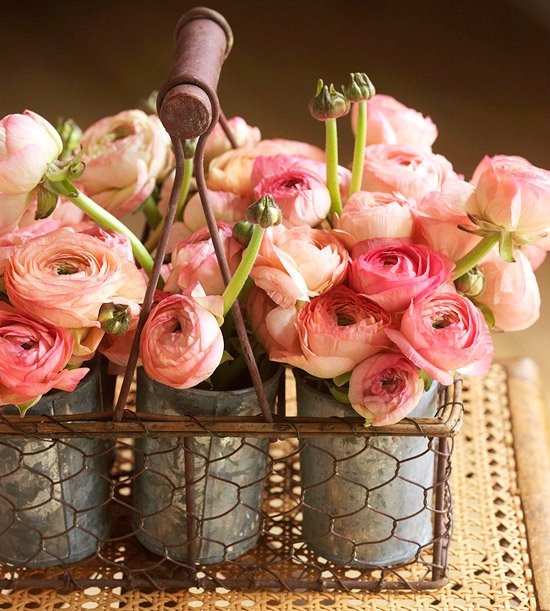 Easier said than done you may say. It takes a mind shift and will power to move something from mundane to magic, but it's not impossible, look at the guy on stage, he uses a plain white handkerchief to produce a beautiful white dove. It's all in the magic we hold in our hands.
Just read this somewhere "Hope dangles on a string, like slow spinning redemption,winding in and winding out, the shine of it has caught my eye". Anon
South Africans know how to turn a downside into an upside, just take our current situation, load shedding, took us two minutes and now we're celebrating the fact that our electricity supplier has seriously let us down. How do we do it? We light romantic candles, picnic on the beach, make fancy cocktails, dust off the old camping gas cooker, invite friends to share, as "sharing is caring". I Cha-Cha around the reality as I put my Solar powered Consol glass lights out to get fired up for the inevitable black-out this evening. Only in Africa.
Not only has the economy lost billions in revenue, businesses are investing a small fortune in generators, solar panels and wind turbines (don't know if one can go that far, yet!) We forgive the powers that be for our hairdryers that've packed up and almost burnt the house down, the fridges and freezers that've given up the ghost and the tons of food that's gone to waste. And this is just the tip of the iceberg, people have died in hospitals due to life supports going on the blink, but, we soldier on. I wonder when the lawyers are going to see this as the golden opportunity to cash in with class actions.
We've gone from watching late-night movies to listening to the wireless; I don a headlamp for bed and invite friends to lunches where we all pitch in. Instead of inviting friends for cocktails I invite my neighbours for tea, I unpacked the tea service and had an old fashioned tea party. The old adage "early to bed, early to rise makes a man healthy, wealthy and wise" applies to us, although we've not seen any financial benefits yet, but we live in hope! We could cry if we want to...
I received a basket of the freshest vegetables from a friend's garden, what a delight to eat organic produce straight from the earth. For lunch we had glazed carrots, creamed spinach, a fig and Gorgonzola salad, burnt sage butter, crispy chicken on a beer can with herbs and butter stuffed under the skin, roasted baby beetroot a sublime trifle and pecan pie.
The roses are looking very perky and all it took was a tweak, a little more water, good mulch, a change of diet, a nip at the dead buds and the rewards are evident. I'll make a Rose Scented Geranium and Honey Syrup to serve with Gin adding berries, a sprig of mint and a good squeeze of lime
Rose Scented Geranium and Honey Cordial
375ml sugar
500ml cups water
125ml honey
250ml washed, chopped geranium leaves
Mix sugar, honey and water in a saucepan. Stir over high heat until sugar dissolves.
Reduce to a simmer; boil for about 15 minutes, until syrup thickens and reduces by half.
Remove pan from heat and add chopped leaves.
Steep for up to an hour. Strain, decant into a pretty bottle, seal, refrigerate.
Use within two weeks.
USES:
Use as a pancake or waffle syrup or serve as the base to a cool drink with either soda water or still water.
Add a tot or two of Gin add a few blueberries or raspberries, a sprig of mint and a quartered lime squeezed, add the skin too. Top up with soda water and ice. The perfect sundowner or cocktail.
The syrup may be used as the base to a sorbet or as a topping to ice-cream.
TIP:
Rose geranium filled peace pillows will send you off to never-never land in a jiffy ensuring a good nights' sleep. Or rub the fragrant leaves all over wooden salad bowls and servers, the oils make a perfect scented non-toxic polish.
COLD AVOCADO SOUP
1 litre good chicken stock, chilled
3 ripe avocadoes, flesh scooped out
½ English cucumber, peeled and cut into chunks
Juice of one lime
Salt and pepper to taste
A dash of Tobasco
Olive oil
125ml fresh cream
60ml Mint
Pour all the ingredients into a food processor, whisk until smooth. Season to taste. Pour into a large jug, cover with cling film, return to the refrigerator for an hour until well chilled.
Serve in separate bowls, garnish with a swirl of cream and a twist of lime, a sprig of mint and a slice of avocado and ciabatta on the side.
To lift the dish a notch a cooked prawn placed carefully on the top of the soup may be added.
I had all my ingredients ready, my chicken stock was well chilled so all I did was load it up into my smoothie maker, whisked the lot for a few seconds and served. It was the perfect light supper dish after a day in the sun.
Try this:
BROCCOLI AND CAULIFLOWER MANDARIN SALAD
1 Medium head of broccoli
1 medium head of cauliflower
½ cup raisins (optional)
8 slices bacon, chopped and crispy fried
1 punnet white button mushrooms, sliced
120g slivered almonds
1 can Mandarin oranges, drained
DRESSING:
2 Eggs
125ml sugar
5ml corn flour
5ml mustard powder
60ml white wine vinegar
60ml water
125ml French style mayonnaise
To make the dressing:
Whisk together the eggs, sugar, corn flour, mustard.
Add the vinegar, water and bring to the boil over a low heat. Simmer for 3 minutes until corn flour is cooked and the sauce has thickened.
Remove from the heat.
Add the mayonnaise
Cool
Pour over the salad vegetables.
SALAD:
Break the cauliflower and broccoli into florets. In a saucepan with a centimetre of salted water and brought to the boil, steam the cauliflower and broccoli for 3 minutes. Remove the vegetables drain. (Do not overcook, must be al dente)
Fry the bacon in a little olive oil until crispy. Drain on kitchen paper.
Heat the oven to 180°C. Place the almonds on a baking tray and bake for 3 minutes until golden.
Drain the mandarin oranges. Fresh orange segments may also be used (use 2 oranges, peel, remove pith, cut into segments)
Mix all the salad ingredients gently. Pour the dressing over cauliflower and broccoli a few hours before serving; toss until all the veggies are well coated. Refrigerate. Just before serving add the raisins and mushrooms. Plate on a large platter, sprinkle with the crispy bacon and almonds. A few chives can be snipped and sprinkled on top adding colour and flavour.
MY OLD BUT PERFECT SPINACH BAKE
1 huge bunch of spinach, washed and drained and put into a plastic zip-loc bag, microwaved at 100% of 4 minutes. Drain.
250ml Greek yoghurt
1 packet white onion soup
15ml lemon juice
pinch of cayenne pepper
125ml soft white breadcrumbs
30ml melted buter
feta cheese crumbed
Mix all the ingredients except the breadcrumbs, butter and feta cheese. Spoon into greased ovenproof dish. Sprinkle 2 wheels of crumbed Feta cheese on top before adding the breadcrumbs. Bake at 180C for 30-35 minutes until golden and cooked through.
Variations:
1. Feeling generous? add grated Cheddar cheese or Brie cheese cut into dice size blocks to the spinach mixture.
2. Add sauted onions, mushrooms and crispy bacon pieces to the mixture. One or all may be used as you prefer.
CORN ON THE COB
This is what I'm going to do with the sweetcorns in that basket.
We're going to barbeque them on the "braai" which will retain their earthy sweetness and golden flavour.
Place 4 cobs of corn into a large bowl of cold water to soak for 30 minutes (why? I don't know!)
Beat together 125g softened butter; add 1 deseeded and finely chopped red chilli and a handful of chopped fresh coriander or basil.
Shake off the excess water from the corn and put each onto a sheet of tin foil, shiny side out. Rub the butter mixture onto each corn until well smothered. Wrap tightly in the foil. Place on the fire over a low to medium heat for 25-30 minutes, turning occasionally. Open carefully, making sure you don't lose any of the flavoured butter.
You may bake the cobs on a baking tray (still wrapped and buttered) in a pre-heated oven of 180°C for the required time.
I picked the last of the faded Hydrangeas, set the longtable which was laden with the freshest produce, delicious dishes and the best company money could buy. We fiddled in the kitchen preparing our dishes, served long glasses of Rose Geranium Gin slings, laughed until our eyes teared up. We tried but failed at solving the worlds' problems, but, we realised once again that friendships, laughter and love does change everything. And so it's another fabulous day in Africa, we are truly blessed.
My reading list ticked:
The Sandcastle Girls - Chris Bohjalian 6/10 had potential but missed the boat
Me before You - Jojo Moyes 8/10
We binge watched - DVD
Pillars of the earth - Ken Follet - good
An Honourable Woman - brilliant
The Immigrant - so-so, underwhelmed
My boy needs a recipe for "vetkoek" I'll have to get onto that right away, he needs sunshine and comfort food from home to soothe his soul and lift his spirits.
If you've enjoyed this blog and would like to receive weekly notifications of other blogs just "SUBSCRIBE". Do it! Everyone is!
---