Posh Nosh On A Friday In November
---
---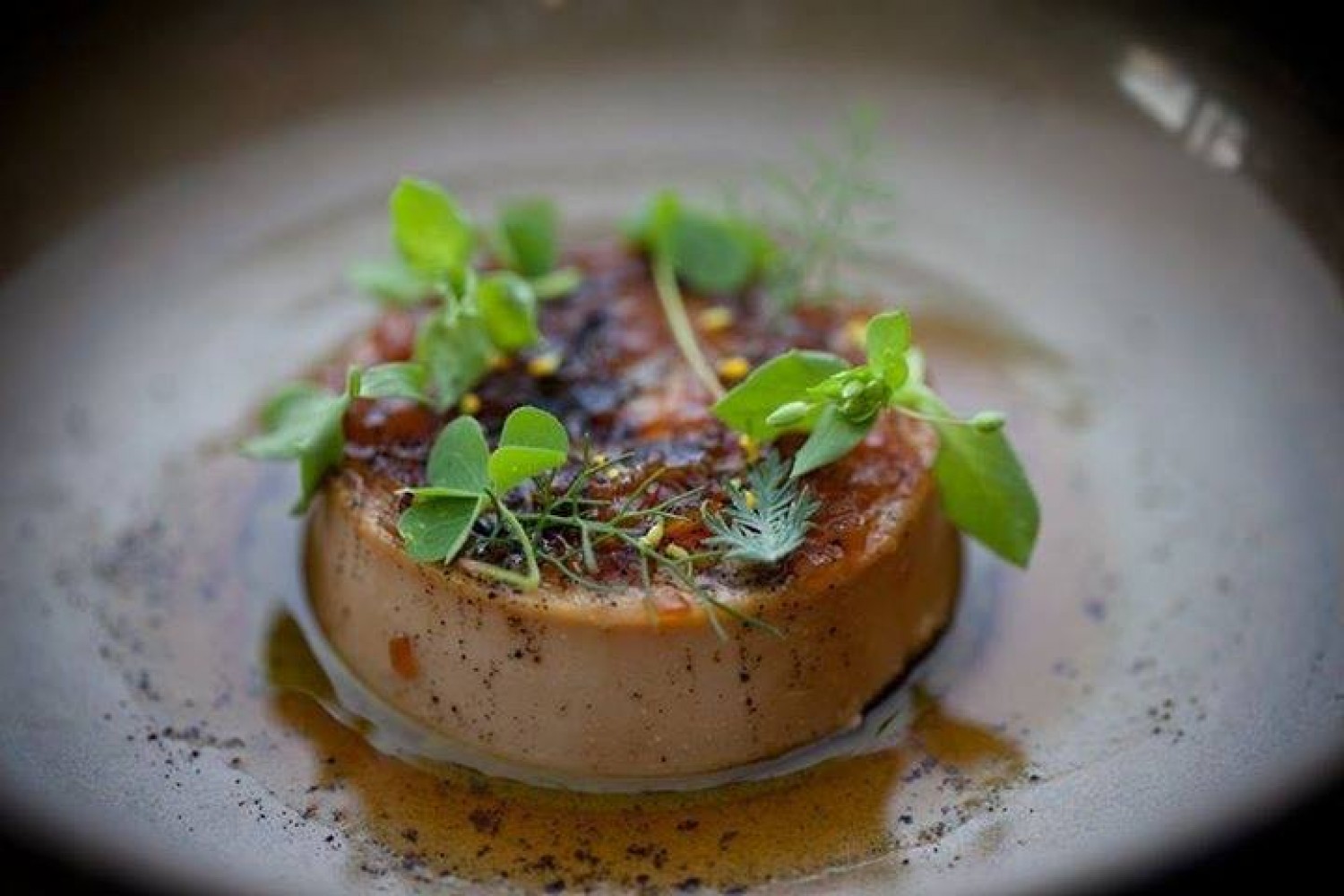 To stop me smoking in the tickey box (phone booth) my Mom dangled the "once you've written your Matric you can do as you please" carrot. It didn't work. But, what I did do once I was my own boss was have a really large slab of my Mom's delicious Chocolate Cake for Breakfast. I did it guilt-free, it was fabulous.
On Saturday morning I didn't wake up with a Chocolate cake craving, but, I did salivate thinking about the delectable meal we'd had on Friday evening. I closed my eyes and could literally see, smell and taste each perfect course.
It was winter in Hermanus, the heavens opened and bucketed down just as I stepped out at The Restaurant at Newton Johnson. Our second visit to the renamed and revamped restaurant. You may remember it as Heaven. We didn't get to enjoy the heavenly views on this occasion, but the gentle pattering of raindrops on the large slabs of glass was comforting and the wood fire made us all cosy.
I love open restaurant kitchens, seeing the bustling chefs with their bobbling toque blanche jauntily balanced on their heads, chopping and plating cheerfully using their ingredients with utmost respect adds to my dining experience and pleases me.
There are two Menu options: A 4 course meal or a 6 course meal. We settled on four courses, and didn't miss out on the Amuse Bouche or the Sorbet palate cleanser. Being gluten intolerant never stops me from having bread, of course, and the black bread was light and packed with nuts, seeds and dried fruit.
My selection was a Duck Liver Crème Caramel, smooth, creamy and the flavours were perfectly balanced. Here the Duck liver was the star, but the techniques used to create the dish wowed. The Entrée was Steamed Black Mussels which were plump, delicately flavoured, plated with care, I could've had more of those. My main course was Beef Sirloin, perfection in every way. For dessert I had the Lemon Meringue.
Wines are from the Farms Cellars.
If you've had the pleasure of dining at the table of my friend The Queen of Tarts you'll understand why my dessert course didn't quite make it on the magic scale. Only slightly mind, but it did not meet my indulged dessert palate. Normal Friday nights will not measure up to these standards for a while so I'll relish the memories of this wet, wintery evening. Our meal was so good that I couldn't spoil the memory with a greasy egg breakfast nor did I have the chocolate cake, instead, I settled for a mug of Vietnamese coffee and thick cream.
Bookings are essential especially with the Summer Holidays coming up. But, make an effort and get up there. On occasion we've got ourselves all togged up and gone on a date night, this is a perfect solution if you need one
The Restaurant at Newton Johnson is listed in the 25th spot on Trip Advisor, proving once again that the ratings can be misleading and are subjective, but, great when you need directions, contact details and would like to read a review or two.
THE RESTAURANT AT NEWTON JOHNSON
R320 Hemel en Aarde road, Hermanus 7201 South Africa
Tel: +27 21 200 2148
"The only time to eat diet food is while you're waiting for the steak to cook."― Julia Child
---