Safari On Super Suppers And Snacks
---
---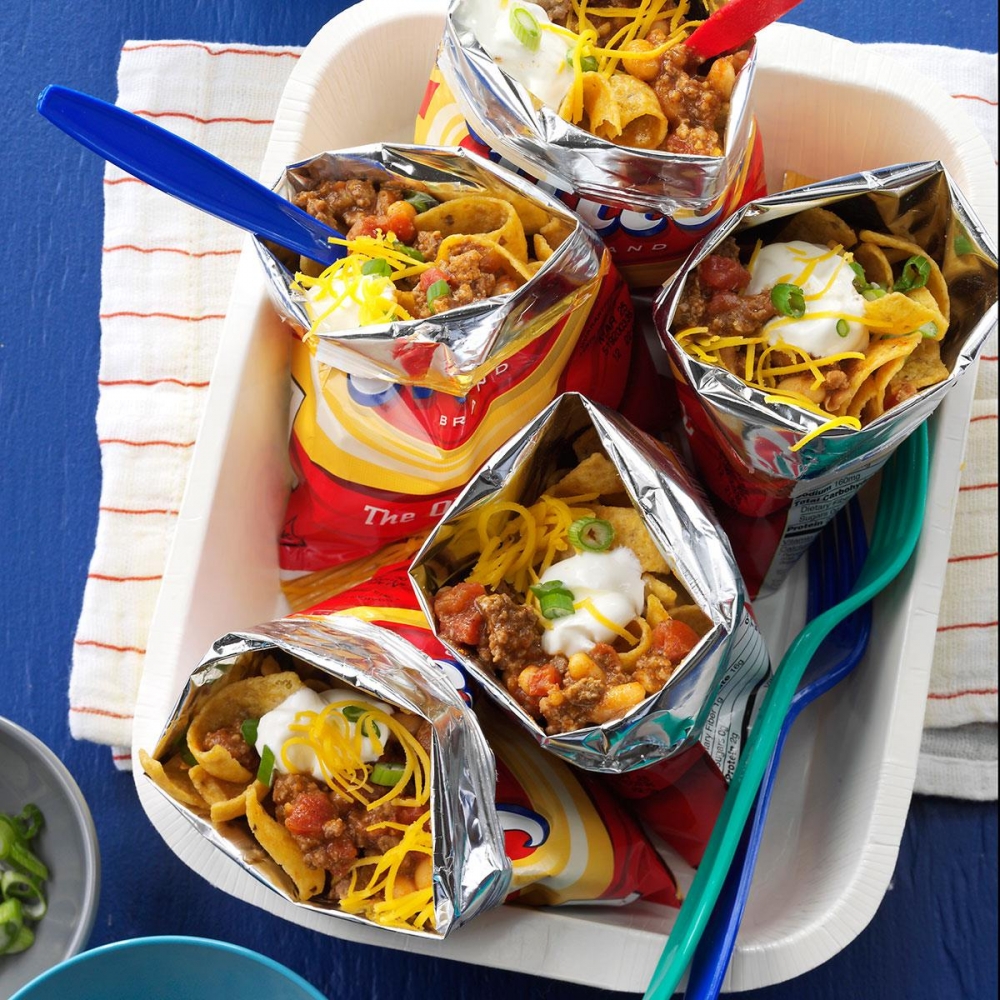 Gosh it's been a long time since I've felt that spring in my step.
A new shop opened in town, Nibbly Bits. As the name suggests they stock all sorts of delicious nibbly bits. I went all out and got us some treats. After my spree I met up with friends en-route to Prince Albert in the Karoo and we all succumbed to the delicious, Almond Croissant, flaky, crisp, light and smothered in golden almonds at our local dog friendly deli Daly Bread a small intimate bakery in Q Square.
As I write this I can taste the sweet buttery richness! All this sparked the blog. Food, glorious food. We're always on the right side of good food, I refuse to serve even a bowl of mediocre soup in my kitchen. If you're using beautiful, fresh, in season or lovingly cultivated produce it deserves to be handled with utmost respect. With a sprig of parsley, a crispy swipe of grilled grated cheese or a dollop of cream and a golden crouton I lift my la soupe aux pois (Pea soup) to heavenly heights! Sometimes it just takes a good grinding of black pepper to do the trick.
Which brings me to sharing some of our recipes from our recent trip to Mabuasahube in the Kalahari where every meal served was a gourmet delight.
I include recipes for WALKING TACOS, GINGER DUMPLING PUDDING, PUMPKIN FRITTERS IN A SAUCE, CHICKPEA AND DATE SALAD, SWEET POTATO AND LENTIL CURRY, CAMPING ICE CREAM, PINEAPPLE FRIDGE TART,SAVOURY DROP SCONES AND SOME OTHER IDEAS.
"Wilderness is not a luxury but necessity of the human spirit."
PUMPKIN FRITTERS IN A SAUCE (pampoen poffertjies)
A South African favourite. Served with any meal (except Italian) I served these pumpkin fritters with my Curried Tripe, also a traditional dish.
500ml cooked pumpkin, peeled, cut into cubes and roasted in the oven at 180֠֠C until cooked through (one should use Boer Pampoen, the large white pumpkin, but I use Butternut)
250ml cake flour, sifted
10ml baking powder
2ml salt
1 egg, whisked
Canola oil for frying.
Sauce:
15ml butter
250ml sugar
200ml milk
15ml Maizena (Corn flour)
170ml water
Mash the pumpkin until smooth. Add flour, baking powder, salt and egg. Mix well. Heat oil in a deep frying pan. The fritters don't need to fry in deep oil just a half an inch of oil in the pan is sufficient. Drop teaspoons full of dough into the hot oil. Press down slightly and fry on both sides until golden and cooked through. Scoop out of the oil and place on a layer of kitchen towel to absorb excess oil.
To make the sauce: add 30ml of the milk to the corn flour, mix well. In a saucepan combine all the ingredients, bring up to the boil, just before boiling add the cornflour mixture. Keep stirring to prevent lumps. Turn down the heat. Bring back up to boiling point. Remove from the heat. Cool down for freezing. Or drizzle over the dumplings and serve immediately. For camping store the sauce in a separate small container .
TO FREEZE FOR CAMPING: cool the fritters down, place carefully into a rectangular container with an airtight lid. Make the sauce, cool and freeze in a separate container. Place the two together so that you don't forget to use. Remove from the freezer a day before use, place in the fridge to defrost. Heat in a pan with a little oil. Heat the sauce. Arrange the fritters on a pretty plate, drizzle the sauce over the fritters. Serve. Wait for the applause!

TIP: 1. I sprinkled some cinnamon sugar over my fritters before the sauce was drizzled.
2. Sue made fritters on another occasion using commercial fritter mix (from a packet). They were delicious and very easy to make. Just remember to include the added ingredients e.g. egg (if it's required)
"A bad day camping is still better than a good day working."
CHICKPEA, ROASTED PEPPER AND DATE SALAD
I blackened and roasted a huge packet of red and yellow peppers before we left which is really easy, removed the skins, sliced the flesh into ribbons, placed in an airtight container, added salt and pepper, olive oil and balsamic vinegar. This I kept for salads and Tapas platters served with cheese.
1 tin chickpeas, drained (lentils or wheat would also be delicious)
2 red peppers, sliced into ribbons
2 yellow peppers, sliced into ribbons
¼ cup olive oil
Juice of ½ lemon
Cracked black pepper
250ml pitted dates, cut into strips
Handful basil leaves, torn (I made a basil pesto beforehand, which I used instead of fresh basil)
Mix all the ingredients and serve.
Before we left I found this recipe in a magazine and thought it would be really delicious especially when one craves a vegetarian inspiration.
SWEET POTATO AND LENTIL COCONUT CURRY
Serves 4
Sweet potatoes are a good ingredient to have for camping, but, they do not last too long, so they need to be used within a few days of purchasing them. Buy them en-route. Sometimes one needs to have a vegetarian meal. This is it.
1 onion, chopped
30ml Olive oil
15ml ground cumin
15ml curry powder (you can decide how hot you like your curry and adjust accordingly)
1 red chili, finely chopped (remove seeds and the white veins if you're not keen on hot)
15ml ground turmeric (if you're able to buy fresh turmeric at a market use 30ml crushed)
15ml ground ginger (I always have fresh ginger root in my cupboard, they last for ages, use 30ml)
2x 400g cans coconut milk
2x 400g cartons tomatoes (tins are also fine)
2-4 peeled and cubes sweet potatoes (depends on the size of the sweet potato)
1x 400g tin of lentils, drained and rinsed
Coriander pesto (easier to travel with a pesto than the fresh leaves)
Salt and pepper to taste and a good drizzle of lemon juice.
Poppadams (easy to pack but when you serve them you create the WOW factor)
250ml Basmati rice
Fry the onions in olive oil, add cumin, curry powser, chili, turmeric, ginger and stir fry for a few minutes until the flavours marry. Add the coconut milk and tomatoes. Simmer for a few seconds. Add the sweet potatoes and lentils. Season to taste.
Simmer for 20 minutes until the sweet potatoes are soft (do not overcook and do check every now and again as the cooking time depends on the thickness of the sweet potatoes. I prefer thicker and chunkier portions)
Serve with a good drizzle of lemon juice, the Poppadams and basmati rice. Garnish with a good dollop of coriander pesto
HINT: I bought ready-made coriander and chili pesto which I froze removing just before I needed it.
A good chutney can also be served with the curry.
I always have a ready-made pack of chili, garlic, ginger and fresh turmeric in the freezer (for camping) I believe added to our food keeps the cold and flu nunus away.
A black cast iron skillet is a wonderful serving dish, it looks cool and the blackness enhances the colours of the dishes. I love mine its ancient and goes everywhere with us. Perfect for camping as it has a multitude of uses. Look for one in a vintage store, clean it and give it a good coating of Vaseline to stop it rusting.
CHILLI BITES
Use a commercial chilli bite mixture but, for extra flavour add
5ml coriander powder.
5ml cumin powder.
1,25ml turmeric
Follow directions on the packet.
MY OUMA'S GINGER DUMPLING PUDDING
It was only when I served this lovely winter dessert that I discovered that my brother isn't very keen on Ginger, he'd been drinking his hot toddy laced with ginger while he had a cold, and he was clearly better and not as submissive. He did have some of my pudding and even had seconds. He loved it.
SYRUP:
1L water
¾ cup sugar
15ml ginger
10ml cinnamon
Syrup from the preserved ginger pieces
Combine all the ingredients for the syrup and bring to the boil, stirring until the sugar has melted. Boil the syrup for 10 minutes while you prepare the dumplings. Keep the sauce at boiling point.
NB Get all the dumpling ingredients ready before starting to work.
DUMPLINGS:
125ml butter
125ml Apricot jam
1 bottle preserved ginger, drained and cut into cubes and syrup reserved for the syrup above
10ml bicarbonate of soda
375ml cake flour, sieved
Pinch of salt.
Melt the butter and apricot jam in a medium sized saucepan, do not bring to the boil. Add the bicarbonate of soda. The mixture will fizz and become foamy. Add the flour and stir using a wooden spoon working very quickly. Do not let the mixture stand.
Working rapidly add tablespoons of batter to the boiling syrup. Cover with a good lid. Reduce the heat to medium/low. Cook the dumplings in the syrup for 18 minutes. Do not remove the lid at all.
Serve the dumplings at room temp. Serve with custard, ice cream or cream. Delicious.
ANNE'S CAMPING ICE CREAM:
This is a childhood favourite, very simple to make using the most basic ingredients. Do remember it's a camping ice cream and will freeze quite solidly, remove from the freezer an hour before serving so that it can soften slightly. I put mine in the refrigerator a few hours before supper and it's perfect when I need it. Makes approximately 1lt
500ml cream, whipped to soft peaks (I use Woolies long life cream and it whips perfectly, does take a little while with a ball whisk!)
1 tin caramel (condensed milk that's been boiled), opened, stir the caramel until smooth
Fold the caramel into the whipped cream.
Pour into a 1 liter container with a lid.
Freeze overnight at least.
It's really easy to make a chocolate sauce even while camping or use one of the excellent ready to use options.

Optional:
Add chopped nuts, glace fruit, ginger in syrup, some frozen berries or grated chocolate to ring the changes.
I had frozen blueberries (they work so well and can be used in drinks, fruit salads, ice cream) while camping.
LONG LIFE CUSTARDS are very good and keep well. Add a few squirts of vanilla pod (Nomu) or a scraping of vanilla pod. Cream may be added to stretch the custard or to make it creamier.
JELLY – always a winner, just follow the instructions on the packet. Diabetic jelly is also very good. There are also jellies that set without being left in a refrigerator.
Serve with custard. Lovely, brings back so many childhood memories.
MOM'S PINEAPPLE FRIDGE TART
I grew up on a farm, miles from the trading store, this recipe was one my Mother made regularly and it has remained a favourite throughout our lives.
1 packet ginger nut biscuits, Marie/Tennis (digestive) biscuits may also be used, crushed using a rolling pin or wine bottle
¼ cup butter, melted
Pour the melted butter all over the crushed biscuits, mix well.
Press the biscuits into the base of a buttered tart dish, covering the sides too.
Leave in the fridge for 20 minutes to set.
FILLING:
1 tin crushed pineapple
2 packets lemon jelly
1 tin evaporated milk, chilled and whipped to a thick froth
Stir the lemon jelly into the crushed pineapple, heat the mixture, stirring frequently until the jelly melts completely and the mixture reaches boiling point. Remove from the heat. Cool.
Once the jelly mixture is cool, whip the evaporated milk until thick and frothy.
Fold the pineapple gently into the whipped milk.
Pour into the biscuit crust.
Refrigerate overnight or until the gelatin has set.
Serve with a berry coulis.

"Money can't buy happiness, but it can buy a camper, which is kind of the same thing."
THAI GREEN CURRY (Sue's recipe)
• 1 cup (200g) Basmati rice
• 1 1/2 cups (375ml) water
• Sea salt flakes
• 1 x quantity Thai Green Curry Paste
• 1 (400ml/13.5oz) can coconut milk
• Chicken pieces.
• Onion, chopped
• ½ cup chopped cashew nuts
• Garlic, green chilli and fresh ginger, chopped
• Basil pesto
Prepare the dish as instructed on the packaging of the Thai Green Curry Paste.
SUE'S WALKING TACOS
500ml left-over spicy mince or South African bolognaise sauce
Salsa of choice
Grated cheese
Guacamole (avocado mashed with seasoning) Frozen avocado works well while camping
Chopped tomato and cucumber with chopped onion
Sour cream
Chillies sliced
1 small packet Dorito's per person
Cut the Dorito packets open lengthwise, crush, and layer all the other ingredients on top. Mix with a fork and enjoy.
OR serve the ingredients in little bowls, allow guests to make their own Dorito taco's either serving on a plate or in the packet.
This is a lovely picnic idea, served with a cold beer. Also an excellent party dish for teenagers.
TIPS:
Cake mixes, bread mixes, scone mixes etc., are an excellent substitute to pack for camping. They're easy to use, need only prescribed extras and minimise wastage. Herbs, cheeses and other condiments can be added to change flavours and make it more authentic.
I made little savoury "Vetkoek" using my favourite recipe but added a bottle of bolognaise sauce. They were delicious.
SAVOURY DROP SCONES
We call these Vetkoek, I'm not sure what the English equivalent would be so I'll call them drop scones. They are delicious served with scrambled eggs, soup or as a snack with cream cheese and chives.
500ml cake flour
10ml baking powder
2ml salt
2 eggs
250ml bottled bolognaise sauce (Woolies makes a super sauce)
Sieve the dry ingredients together in a mixing bowl.
Beat the eggs slightly with a fork add the bolognaise sauce and mix
Add the dry ingredients. Mix to a stiff dough
Heat 2cm of oil (I use Olive Oil) in a pan drop tablespoons of dough into the hot oil. Fry on both sides until golden brown. The heat may be turned down so that they do not burn before being cooked on the inside.
Drain on kitchen towel. Serve hot with butter.
"The farther one gets into the wilderness, the greater is the attraction of its lonely freedom."
POLENTA MY WAY
I jazzed up my Polenta by reducing the water by half and making it up with milk and butter (e.g 250ml Polenta, 250ml water, 200ml full cream milk, 50ml butter, 1/2C grated cheddar cheese).
It was rich, smoothe, buttery and delicious. I served the polenta with my Oxtail Casserole.
Because we were spending the holiday with my brother I found that I was subconsciously producing meals and dishes reminiscent of our childhood. In almost every dish I could recall my mother, grandmother and ouma. Our picnics and trips to Skakuza in the Kruger National Park where we often went especially in winter as my dad played rugby there.
We never skimped on candles, linen table napkins, pretty table cloths and now an then a flower or twig from the trees.
THERE ARE TWO BOOKS I ALWAYS USE FOR INSPIRATION: JUSTIN BONELLO'S COOKED WEEKENDS AWAY AND VOETSPORE KOOKBOEK - JOHAN BADENHORST.
Thank you Sue for sharing your recipes with us. You are the sister I never had.
---