Simple Summer Salads With A Twist
---
---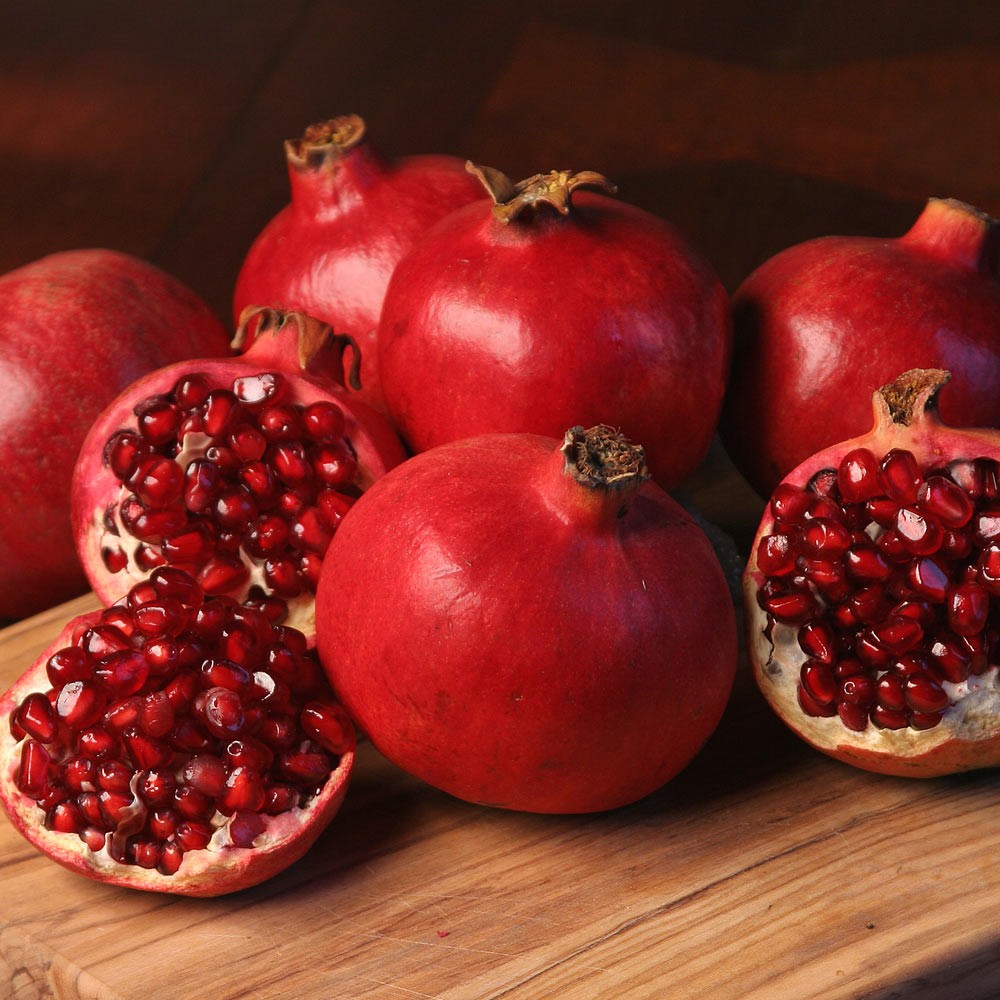 When the sun beats down on the top of my head and I feel the need of a hat and sunnies know it's time to dust off the platters and large salad bowls. I find pleasure in digging in the napery drawer, flinging out the florals, stripes and coloured linens, the worn check napkins in shades of mango, tangerine, strawberry, lemon, and guava will serve another season. It's time to lay our table on the patio or under the new leaves of the pecan nut tree. The sweetest granadillas have shrunken old peasant faces they're ready for the ice-cream churner. Strawberries sweetly simmered and sieved are ready to be served with crumbly blue veined cheese and crispy seed biscuits.
We're ready to shuck oysters and crack the shells of crayfish, prawns and crab. Let the juices flow over our fingers as we slurp up the plump sweet meat. Summers here. I have the Tabasco out and baskets of yellowest lemons. Based on this year vintage we'll go down to the beach and harvest some black mussels and steam their plumpness with a pinch of herbs, a generous crack of black pepper, fresh cream and a ton of garlic.
I can't wait to be inspired by what friends will dish up this year. A new recipe is never a bad idea. Here are three of my latest favourite salads and a divine Tarte au Citron. Light up a simple tomato salad with bougainvillea red pomegranates, add Sumac for flavour. Boldly dress it all up with a pomegranate molasses dressing. Make your own Date Molasses to tart up a dressing for those purple figs. I'm in the mood for this season's freshest soft fruit in salads. We all have a glut of fruit, make sauces, molasses, coulis and pie fillings, it's rather rewarding. The following recipes are my idea of gluten and sugar free, they are low carb too, (don't fight with me though I'm not a dietician)
SWIRL A FIG SALAD IN A DATE VINAIGRETTE
DATE MOLASSES:
250ml pitted dates, try and get plump fresh ones
250ml water
Bring the pitted dates and water to a boil in a saucepan.
Cook the dates for five to 10 minutes or until soft and plumped.
Remove the mixture from the heat to cool slightly for one minute.
Transfer the date mixture to a food processor and puree until a thick syrup forms.
TIP:
Increase the water used for a thinner date syrup or decrease the water to produce a paste consistency.
Replace the pitted dates with chopped dates, if desired.
Pour thin date syrup over pancakes instead of maple syrup.
Use the thick form of date molasses as a fruit filling for cookies
SALAD:
400g fine green beans, trimmed and steamed for 4 minutes (Asparagus would make a fine alternate)
45ml olive oil
15ml red wine vinegar
Salt flakes
45ml date molasses
8 large figs, quartered
70g flaked almonds, toasted (180֩C for 4 minutes)
Selection of salad leaves
Arrange the figs, green beans and salad leaves on a large platter
Make the dressing by combining the olive oil, red wine vinegar, salt and date molasses.
Dress the salad. Toss so that all the vegetables are beautifully glossy. Sprinkle the toasted almonds as a garnish
TIP:
Balsamic vinegar may be used instead of the wine vinegar and date molasses if you do not like dates.
Always serve salads at room temperature
SIMPLE TOMATOES SHINE WITH JEWELED POMEGRANATE RUBIES
250ml Pomegranate juice
75ml sugar (I used xylitol)
Bring to a low boil and simmer until the liquid has reduced by half.

600g mixed tomatoes, I used what I had available, so the colours, shapes and sizes varied.
2 long sweet peppers (I use red and yellow peppers, when the thin long ones aren't available I use bell peppers)
1 large red onion, halved and thinly sliced.
15ml sumac
60ml pomegranate molasses
Salt and freshly cracked black pepper
90ml Olive oil
Handful of Pomegranate rubies
Walnuts, toasted (180֩C for 4 minutes)
Basil leaves, washed and dried
Arrange all the tomatoes, onion rings and sweet peppers and pomegranate rubies on a large platter
In a bowl mix the dressing ingredients together: sumac, pomegranate molasses, salt and pepper and olive oil.
Dress the salad and toss.
Garnish with the toasted walnuts, basil leaves and a fine sprinkling of extra sumac
Serve at room temperature
LEMONY CAULIFLOWER COUSCOUS AND QUINOA SALAD
1 Small head of cauliflower, rinsed, broken into florets
100g quinoa
500g Rosa tomatoes, halved
100g flat leafed parsley, finely chopped
100g mint, finely chopped
50g coriander, finely chopped
1 bunch spring onions, finely sliced
Handful of pomegranate rubies
60g hazelnuts, roasted and crushed
75ml Olive Oil
175ml lemon juice
15ml sumac
Feta cheese for garnishing
Salt flakes and freshly ground black pepper
Prepare the quinoa as per packet instructions, rinse and drain, cool and set aside
Prepare the cauliflower, in a food processor add the cauliflower florets, cover with cold water and whizz for a few seconds until the cauliflower resembles couscous. Drain in a colander.
Mix all the vegetables and herbs in a large mixing bowl. Season with a generous pinch of sea salt and a good grinding of black pepper.
Mix the dressing ingredients. Pour over the vegetables. Refrigerate for 1-2 hours before serving.
Remove from the refrigerator ½ hr before serving. Pile the salad on a large colourful plate. Garnish with a good Greek Feta cheese, crumbled and a sprinkling of Sumac for colour.
Sumac may be replaced by Spanish paprika
GLUTEN-FREE TARTE AU CITRON
This recipe is cane sugar free too.
PASTRY
120g, butter, at room temperature, diced
75g Xylitol, I broke the crystals into icing sugar crystals in my small food processor (you can do it in a clean coffee grinder too)
3 MEDIUM egg yolks
250g Almond flour
50g gluten free flour
Cream the butter and sugar until creamy using a wooden spoon. Mix in two of the egg yolks. Add the Almond and gluten free flour. Using your fingertips, rub the ingredients together until you have a crumbly texture. If necessary add a tablespoon or two of water and press together to form a ball of dough.
Knead until a smooth ball is formed. Flatten slightly and cover with Cling Wrap. Refrigerate for 1 hour.
On a lightly floured (use Gluten-free flour) board roll out the dough to cover a loose-bottomed pie tin (I use my quiche tin). The dough is tricky and breaks easily so puzzle it together and press in lightly with your fingertips.
Prick the bottom of the lining with a fork
Place in the freezer for 20 minutes.
Pre-heat the oven to 180֩C/Gas 4. Remove the pastry case from the freezer, line with baking paper and fill the tin with baking beans, pushing them into the edges. Place in the oven. Lightly cover the tin with a sheet of tin foil, shiny side up. Bake for 20 minutes, until golden and crisp.
Remove from the oven, and brush the inside of the pastry case with the remaining 1 egg yolk. Return to the oven for a minute or two, reducing the heat to 140֠C
LEMON FILLING
5 medium eggs
120g Xylitol crystals
Juice of 4 lemons
30ml lemon zest
250ml double cream (thick)
Whisk together the eggs, Xylitol, lemon juice and zest for 1 minute. Add the cream and whisk until smooth.
Pour the filling into the pastry case and bake for 30-35 minutes until just set. Remove from the oven and leave for 1-2 hours before serving at room temperature.
Garnish with a selection of summer berries and a sprig of mint. Give the top a good dusting of fine xylitol (I cheated and used icing sugar). Serve with a good dollop of double cream on the side.
Serve with an ice cold shot of Limoncello. (We succumbed to my 2014 vintage)
The laundry has been done, my apron is back in the drawer waiting for our next dinner party, braai or breakfast. I've folded my colourful napkins and polished the silver cutlery. The faded roses are now next to my bed, they're still too pretty for the bin. In a few weeks' time my boy and his girl arrive for a surprise visit, we'll have reason to celebrate summer, sunshine and seafood. On the way home we saw wheat fields turning golden as the harvest ripens.
VILLAGE FOODS in Hermanus is where I buy all my "exotic" ingredients, like Sumac, orange blossom water or Tamarind paste. I never leave there without my ticked shopping list plus a few guilt-free crispy samosas.

Village Square,
7 Long St,
Hermanus,
South Africa
Phone: +27 28 312 3001
---