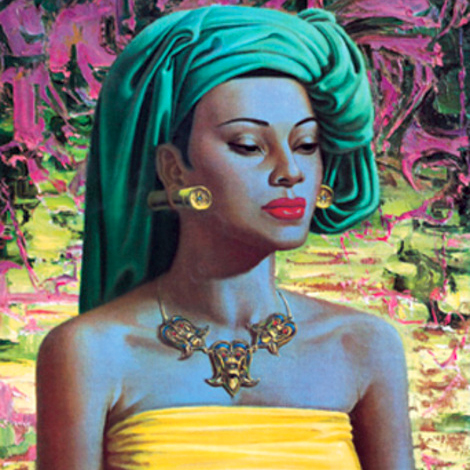 That is the question. Not on an empty stomach. Well I don't know about that. At the time of this dilemma choices were limited; there was no place to hide. A mad dash to the kitchen I made, it was a shambles. "Manners maketh man" was ringing in my ears while I heaved and clamped my jaw. I was still keeping up appearances, so I just put my head down and swallowed. Oh, it was awful. I can think of two other occasions when I had to make a similar choice, I swallowed the first time, as there was no spittoon and the second time I dribbled all the way down the front of my pretty dress.

Last Friday evening my charming host served salt with the coffee instead of sugar, I had two spoonfuls and only realised once I'd taken a huge gulp. The first time I swallowed was from inexperience, at a wine tasting and Xylocaine administered by the dentist renders me incapable of swishing and spitting after treatment. The bad taste in my mouth lingered well after a good floss, brush and flush!
To be a sport on April Fools' day last year I made the following statement "After much thought and many sleepless nights Precious and I have realised life is short, therefore we're going to sell everything we own, buy a camper van of our dreams and we're going to hit the road and head off into Africa and who knows where else. We're very nervous of course but excited too, think of us as we prepare for this life-changing event."
The overwhelming response to this statement was positive, the most unlikely friends said it's what they would do, but, a few said we were mad. This got us thinking and we've decided it's really something we'd both enjoy. Our New Years' resolution is to find a vehicle. On Saturday morning we got up bright and breezy to head off to Somerset West to view a Samil truck. Used by the S.A. defence force, it's a beast, the wheel alone weighs 200kg each. Picture the scene, Precious and I in the middle of nowhere trying to fix that with our puncture kit!
To alight the cab I had to use a "hand-up", and my arms let me down when they had to hoist me up the extra 50cm to get into the passenger seat.
A good exercise it was as we realised our capabilities and weaknesses. Although this vehicle is robust and could overcome most challenges on a trans-Africa journey it's perfect for a much younger crowd. We'll cross it off our list and get back to the drawing board, our Overlander will have to be as robust but less intimidating as we realise our limitations.
I must mention Oloff Bergh from Steyns 4X4 Centre in Somerset West, a charming gentleman who sacrificed his early morning kitesurf to open his factory for us. He specialises in the renovation of Unimogs and Samil vehicles which he then lets to Film Companies (e.g. Homeland) and other companies like Escom who need really robust vehicles for hard terrains. Oloff is very passionate and knowledgeable about his vehicles and spots a potential from a mile away. He suggested we do a recce of the Overlander at Winelands 4X4 where we met Christine and Dewald who gave us a grand tour and lots of good practical advice.
I needed a strong Red Cuppaccino after all this, (my tastebuds were still revolting) and there's no better spot than Chelsea Village in Bright Street. Two old homesteads have been converted into shops, cafes and boutiques surrounding a cool, sun dappled courtyard. With a delightful selection of interesting shops to browse around in, I soon found myself with goodies ranging from skin care products, clothes, tableware, glassware and a vintage tablecloth.
We enjoyed our morning coffee with friends and I had the opportunity to catch up with my very best friend at Chelsea Décor and Gifts. Never again am I going to wear flannel pyjamas unless I've been back to peruse the beautiful sleepwear range featured there, I'm sure Tretchikoff would love his Balinese Lady lampshade! My wish list this year will include a couple of pieces of jewellery too.
There's a wonderful exhibition by local artist Jeanne Hendriks at Mulberry House and I've been inspired to jack up my domain this year too.
I love the renovations to the building, your attention to detail confirms your dedication, commitment and enthusiasm for what you all do to keep Bright street alive. You are the jewel in the crown!
The all red Pomodoro restaurant was our destination for lunch. An unpretentious Trattoria serving delicous home made Italian comfort food. The menu is comprehensive and all the usual suspects are featured. I'm sure everyone will find their favourite Italian dish be it Pasta, Pizza, Calzone or Gnocchi. Do not hesitate. The portions are perfect, the flavours sublime and the fresh homemade pasta al dente. We agreed this was the tastiest, moreish meal we'd had in ages. (I could've licked my bowl). Locals must love it as this is food from the heart. There's a Take Away Menu too. Service was great, we loved the two gentlemen chatting in Italian while tapping away on their laptops.
On Tuesday I'll be making my Pomodoro inspired Basil Pesto and I'll be digging out my Pasta machine which has been in lockdown for a few months.
CHELSEA VILLAGE:
6 Bright Street
Somerset West, Western Cape
021 852 5738
http://www.chelseavillage.co.za/
Facebook: Chelsea Village Shopping and Retail
CHELSEA DECOR & GIFTS
TEL: 021 852 5738
MULBERRY HOUSE
10b Bright street
Somerset West, Western Cape
021 851 6133
http://www.mulberryhouseinteriors.co.za/
POMODORO RESTAURANT
Tel: 021 851 1805
www.pomodoro-restaurant.co.za
Lion Square
150 Main Road,
Somerset West
7130
WINELANDS 4X4 CENTRE
outdoor adventure center
021 851 2244
STEYNS 4X4 CENTRE
Oloff Bergh
082 577 9134
021 845 4220
steyns4x4@gmail.com
---