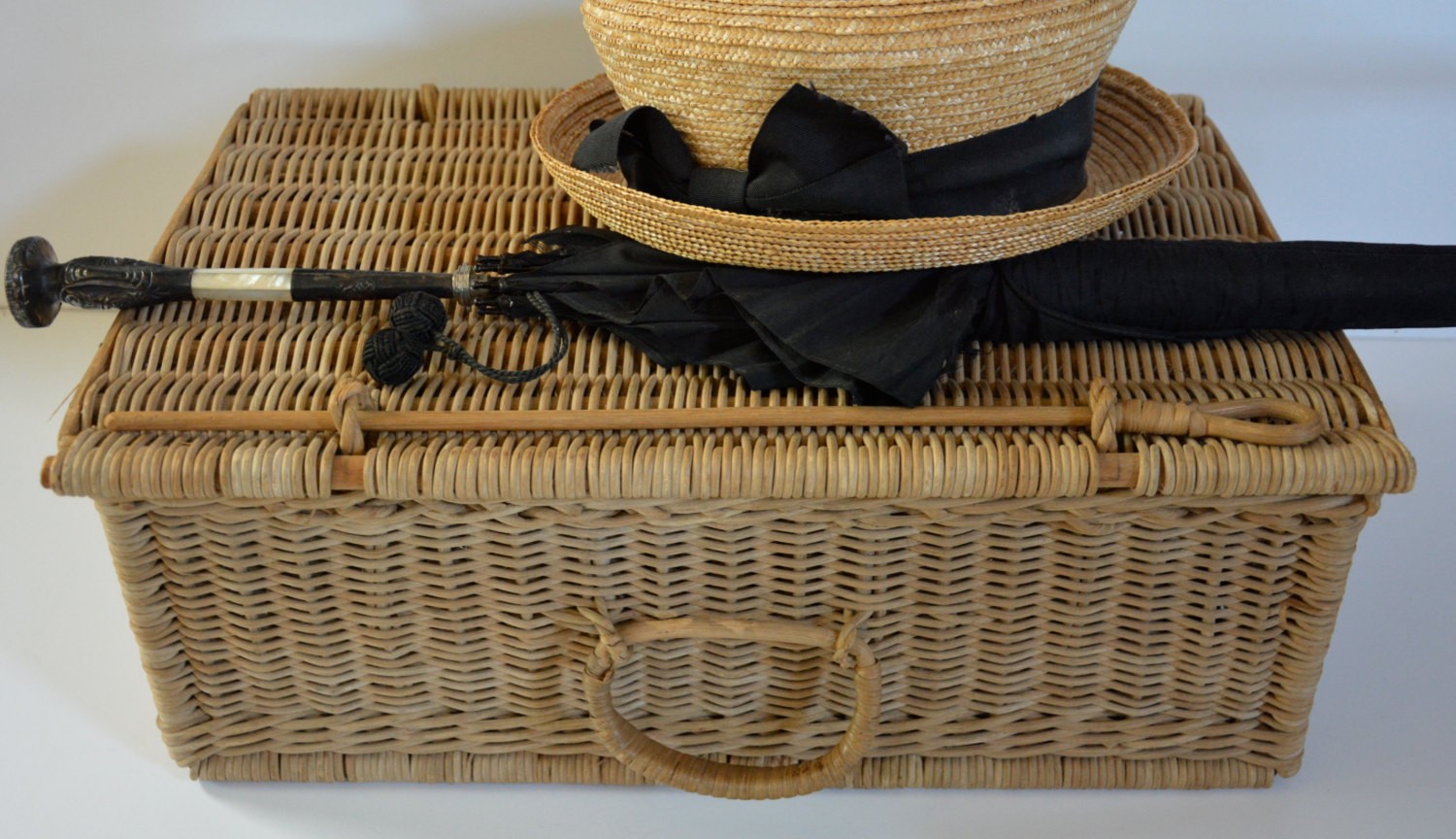 In December all roads lead to Cape Town, Hermanus and Plettenberg Bay. But, in July, we take revenge and as soon as the school bags slam shut we flip our lids and head north to warmer climes, crossing the Orange River in droves as we migrate.

Planning and packing the Engel (camping fridge) is so much easier if you know what you have on the menu. I have a few ideas, practised and almost perfected.
• Make tick lists
• Save and update lists for next time, remove excess items, unwanted and unnecessay items when you return. Add what you should've taken.
• Have lists of groceries and utensils you'll need. Stick to the minimum. Take two very good, sharp utility knives, they can double up as steak knives. I love my Victorinox round tip knives, can't go anywhere without them. Use an identifying colour.
• Make a list of basic store cupboard groceries e.g. tea, coffee, sugar. Take ONLY what you need. No need to take 200 tea bags for 10 days.
• Have a menu/meal plan for each main meal/day
• Less is more
• Standardise meals, e.g. breakfast have a staple e.g. yoghurt, dried fruit, cereal or muesli. To make my compote I used: Prunes, 1x Rooibos tea bag, 1x ginger tea, 1x lemon and mint tea, covered with boiling water and left to soak overnight. Refrigerate and store in an airtight plastic container. I left home with one compote of prunes and the ingredients for another one.
• Portions must be rationed. E.g. work out how much beskuit (a traditional South African biscuit (biscotti) dunked in coffee) you need per person. E.g. husband has 2 each morning only take 20 for 10 days.
• Do not think you're going to eat more than you need, you'll just waste and bring it all home.
• Do not take things you don't normally eat.
• Keep treats to a minimum, unless you have space
• Remember you're not going away for ever, there are shops in all towns and fresh produce can be bought along the way, support local industry, organic farmers' markets, roadside farm stalls and further up in Africa subsistance farmers sell their produce along the roads. Don't support the guys selling fruit along the N1 (going through De Doorns) that's all stolen fruit.
• Find out what you're allowed to take across a border e.g. fresh meat, vegetables, and fruit.
• Don't think you can take a chance with an official, they're cleverer than you, have seen it all and know all the hiding places. I've learnt from experience. I felt awful for lying. I had to dispose of my delicious rack of lamb on the side of the road.
• Remember left-overs make good fillings for sandwiches, wraps, pancake fillings and brunch.
• Do your shopping according to the list and do not get tempted.
• Freeze ready-made dishes in compact, durable, airtight containers.
• Remember square and oblong containers use less space than round containers.
• Do not over-burden fridges and deep-freezers
• Only take the spices you'll need.
• To bake your own bread or pancakes, measure out the dry ingredient beforehand, take only what you'll need. Prepacked bread mixtures are commercially available. A beer bread works well as you'll only need an extra beer, which we always have in stock. Don't bothere if you NEVER eat bread! Wraps freeze like a charm.
• I took fresh saladings for 4 days the rest I bought en-route
• Packed only 2 extra salads e.g. beetroot salad and 3 bean salad, I bought readymade and one tin of vacuum packed peas. Buy interesting homemade goodies along the road.
• Bought vegetables with a long shelf life e.g. butternut, cabbage, potatoes, sweet potatoes, corn on the cob. Portioned for specific meals and none to waste. I wrapped scrubbed vegies in tin foil, splashed with a generous amount of olive oil, seasoned with Ina Paarman salt and pepper mix, and baked them in the coals
• Instead of taking chutney I made small sambals and salsas to compliment the Chicken curry, cold meat etc.
• Less of what you don't need is more space to pack what you do need.
I had to prepare and serve 9 meals. Because we were crossing a number of borders, Botswana and Zimbabwe, we decided to prepare meals beforehand. I prepared 6 meals. All casseroles. This eased my shopping list tremendously as I only packed a few condiments and basics like rice, couscous, quinoa and pasta. I measured portions exactly and bought pre-packed portioned rice, couscous and quinoa. The only spices I took was Ina Paarman seasoned sea salt, black pepper, barbeque spice (Montreal Steak spice – our favourite), and a Piri-Piri rub.
Invest in a good cast iron flat-bottomed pot, we have a medium/large sized pot, it goes everywhere with us and is ideal for heating up our suppers, baking bread, making a Spanish omelette, making a "potjiekos" or casserol on the fire. After washing (prevents rust) I wipe the entire pot down with Vaseline, unscented, it's non-toxic, odourless and won't become rancid. Just wash in soapy water before use. I store the pot, with smaller pots and bowls inside, in an old pillowcase firmly secured to prevent rattling.
My prepared frozen dishes were:
1. Spaghetti bolognaise
2. Chicken curry
3. Moroccan Lamb Tagine
4. Oxtail with orange peel
5. Confit of Duck – vacuum packed
6. Slow roasted shoulder of lamb with gravy and mint sauce
Breakfast and Brunch
Yoghurt, Prunes with ginger and lemon peel, stewed served with mixed nuts and seeds (most days)
Spanish Omelette using left-over vegetables, bacon, cheese and a few Roma tomatoes
French toast with Camembert, Figs and bacon
English Breakfast (1x)
Mince in a wrap
Shoulder of Lamb wrapped in Butter lettuce
(left overs) left over sausage, chicken and steak we'd have cold as a salad.
Snacks and Condiments: (frozen in one meal portions)
Chicken liver patè
Smoked snoek pate (fish patè)
Gremolata
Biltong and Droewors
Red Bell Pepper and chickpea hummus
Selection of Cheese (Brie, Camembert, blue cheese, cream cheese, strong cheddar)
Nuts and Olives (we used our breakfast nuts, just add crispy fried bacon bits, salt and freshly ground pepper or the piri-piri rub)
Fried onion, mushrooms, garlic for sauces and to add to egg dishes, once frozen it's easy to break up and use as you wish.
Peeled a 1,5kg bag of large Roma tomatoes, chopped and frozen to use later in a Ratatouille (which keeps well) and for breakfasts.
Chopped and sautéed in butter 4 large onions, kept frozen in small zip-lock bag.
Bought apple sauce in disposable squeeze tube
Fresh Meat:
We decided to only have 3 barbeques (braais) as we weren't sure about the state of meat allowances in Botswana. We'd heard they'd had a foot and mouth ban in certain areas and as such we played it safe. We ordered our desired cuts and portions of meat from TREVOR BECKETT of MIDLANDS MEAT in Gweru, Zimbabwe. Trevor packed and vacuum packed all our meat, Biltong and Droewors. The quality couldn't have been better, we ordered Boerewors (sausage), Pork Belly, rack of lamb (ribbetjie), lamb loin chops, steaks – well matured; biltong and droewors. This time my Precious got it right when he ordered and requested the chops and steaks to be 2" thick.
On our arrival in Gweru, a very busy town with not much parking for vehicles pulling trailers and caravans. We were in a rush too. Trevor was ready and waiting with our order. Trevor makes a traditional droewors and a chilli droewors, this was particularly tasty, with a good bite. We re-ordered to collect on our return journey. The pork belly was crispy and the lamb rib fell off the bone. But I must confess that was all my Precious Peach's doing and thanks to the excellent Mopani wood we bought at reception.
Thank you Trevor for the excellent quality meat you provided us with. We couldn't have wished for better. Next time we're in your neck of the woods we're sure to place another order and have a beer or two!
MIDLANDS MEAT
5th Str
Gweru
ZIMBABWE
Tel: +263 77 361 5740
Email: trevor.essie@gmail.com
Pick 'n Pay in Gweru was a bustling supermarket, stocking everything on our lists. Although expensive we were impressed with the service, quality, and freshness of our perishables and cleanliness of the store. On my list was sliced bread for a braai broodjie - cheese and tomato toasties, a South African favourite.
We kept all our provisions securely packed in ammunition boxes inside the trailer, which was closed when we weren't around. No fruit is allowed into Mana Pools, which is brutal, but that's for the sake of the monkeys and baboons. Non-perishable vegetables are kept in a wicker picnic basket, with good ventilation.
All our dry goods were comfortably stowed in 2 ammo boxes, our frozen foods fitted perfectly into one Engel. We have a very efficient large cool box filled with ice blocks which we replace when we can, this did the trick.
Most of these recipes are old favourites, some are on my previous blogs, e.g. Oxtail, Pork Belly, Chicken curry, but, you probably have your own. I'll include my tagine recipe.
MOROCCAN LAMB TAGINE
1kg lamb knuckles
Salt and freshly ground pepper to taste
60ml olive oil
1 onion, peeled and chopped
2 cloves of garlic, chopped
1 thumb sized piece of fresh ginger, peeled and chopped
3 pieces preserved lemon in salt, cut into small blocks, to substitute use the rind of 1 lemon and add salt as desired
5ml cinnamon
5ml ginger powder
5ml turmeric powder
2,5ml nutmeg, grated
2ml cayenne pepper
500ml vegetable stock
500g butternut, peeled and cubed
2 sweet potatoes, peeled and cubed
4 carrots, peeled and cubed
100ml seedless raisins
100ml apricots
10ml brown sugar
METHOD:
Dust the meat with salt and pepper, brown in a saucepan with the olive oil, until the meat is sealed and lightly browned. Remove from the pan using a slotted spoon and keep to the side.
Add a little oil if necessary and sauté the onion. Add the chopped garlic and fresh ginger sauté again for a minute or two.
Add the rest of the spices, stir fry before returning the meat. The ingredients can now be transferred to a tagine or casserole dish. Cover before placing in the oven.
Add the raisins, apricots and carrots.
Cover with the stock.
Cook in a pre-heated oven of 160֠C for 90 minutes until the meat falls off the bone.
30 minutes before the end of cooking time add the sweet potato and butternut.
Cook's note: I didn't add the sweet potato and butternut until I reheated the dish on our trip. The vegetables can be cooked separately too and served on the side. Probably better.
Serve with couscous, which I flavoured with the same spices as the meat dish. Added boiling water, left to stand and just fluffed up with a fork before serving.
SERVE TAGINE with a sprinkling of slivered almonds and Gremolata
Mix one handful chopped Italian parsley, peel of one lemon and 2 chopped cloves of garlic together. Serve with tagine.
Bon Appetite
I'm pleased to say our "rations" were perfect, we returned with hardly any left-overs making the trailer so much lighter and very little hassle at the border post, we had nothing to declare!
SHARING DUTIES and having a day off in between worked like a charm, Marie suggested that the couple on "duty" each day, (we had one main meal a day) would do all the prepping, cooking, serving, laying of table and the cleaning up afterwards. Such an excellent plan, on my off days I relaxed, read, napped and didn't give food a thought, what bliss. Having the luxury of not planning or preparing a meal was a holiday in itself and I wallowed in it.
Fabulous food, lovingly prepared, always brings back fond memories of past meals with friends and these comfort food dishes will in the future remind me of my travels to Zimbabwe with wonderful friends around a camp fire along the Zambezi.
---