The Gondwana Collection - Getting Carried Away - A Handy Tip From Us
---
---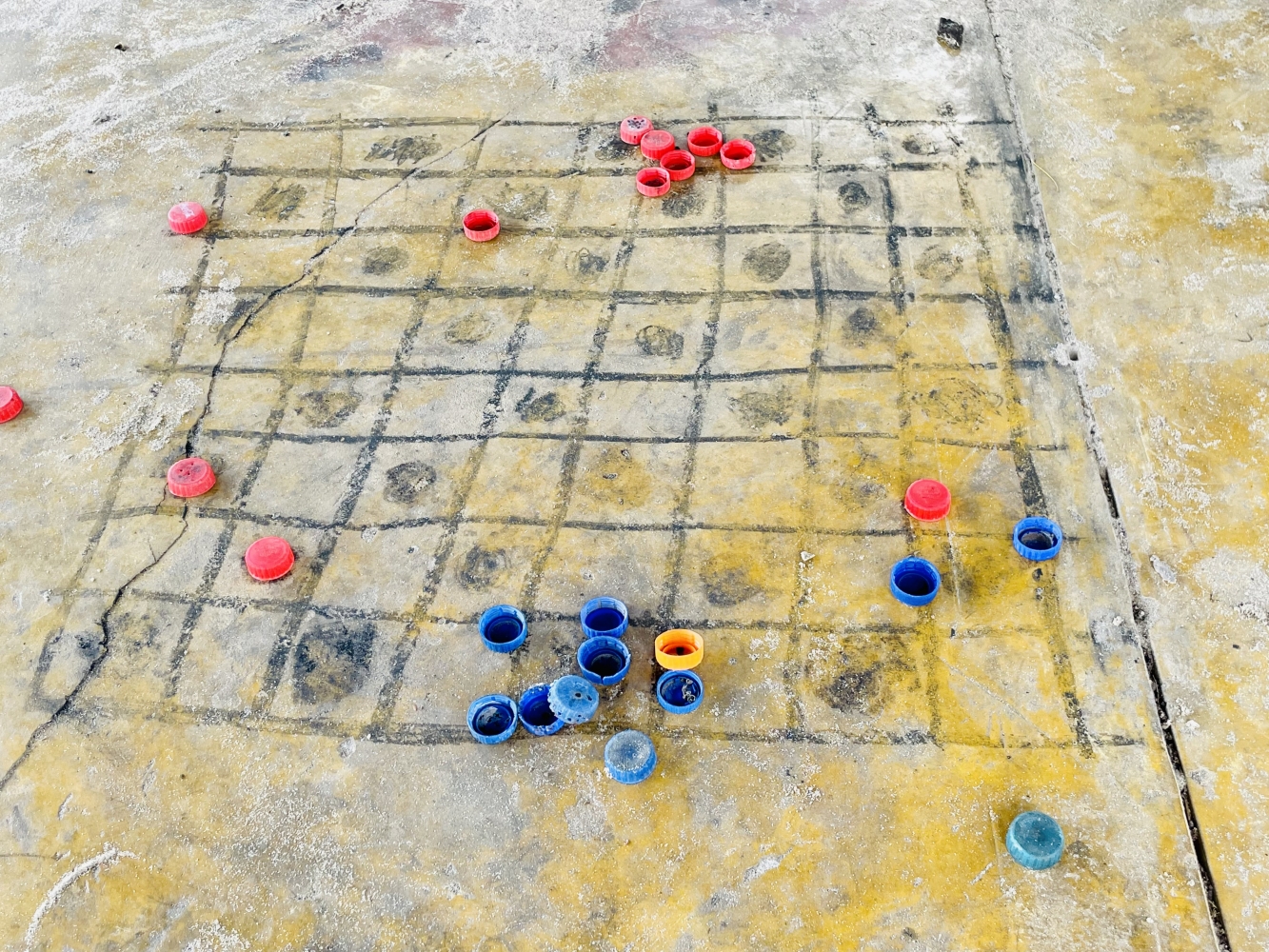 Doing your homework thoroughly before going on any trip is recommended; we all know that. We often have good intentions of following up on friends' recommendations, advice, and experiences, but we rarely do when it comes to the crunch. The reasons are lack of time, procrastination, and the sheer exhaustion and anxiety of planning and executing the final stages of the trip.
Of course, we also know better and have preconceived notions and have probably already planned our trips according to personal needs and desires.
A trusted friend and confidant recommended that we register ourselves for membership with the Gondwana Group, which offer Namibians and members of the SADC countries a 40% discount at their Lodges and campsites. This membership enables us to travel and stay at exclusive campsites at a reduced rate. Here's what they say.
"SUPPORTING AFRICAN TRAVEL
What is a Gondwana Card?
The average income in Namibia and the SADC countries is significantly lower than Europe or North America.
With Gondwana Card membership, we want to enable more people from Namibia and the region to travel the country - to increase awareness within society of the value of nature and its gentle utilisation for tourism.
Gondwana also offers uncomplicated and easy business travel within Namibia, including accommodation, rentals cars and transfers. For more information, please have a look at our Gondwana Corporate offer.
*The Gondwana Card discount is offered only on an individual basis. Every person travelling must have a valid Gondwana Card membership to qualify for the deal. Without a valid card, the total rates are applied."
---oOo---
We stayed at four lodges on our trip.
Kalahari Farmhouse Campsite. See my blog http://maricha.co.za/blogs/post/beating-the-odds-navigating-namibia-naturally
Chobe River Camp
Zambezi Mubala Campsite
Hakusembe River Lodge/Campsite
CHOBE RIVER CAMP
The small campsite was fully booked, to our surprise, but we could use the "guides'" cottage, which was fortuitous considering our battery problems. The camps are without power points, and they have shared ablutions, and we were lucky to have our private bathroom and, of course, power points.
The Chobe River Camp is built on a flood plain on the banks of the Chobe River. The rainy season had just started when we arrived, enabling us to drive to the lodge. But, from mid-February until the dry season, it is inaccessible to vehicles as much of the Chobe River Camp is flooded.
Bungalows are built on stilts, and guests must park at the Namibia/Botswana border post and are ferried to the lodge by boat. Camping would then be out of the question, I suppose.
The landscape was green, all shades of green, as new grasses were popping up. Zebra grazed on the succulent new shoots, and water birds silently went about fishing in the shallows on the flood plains. There was an air of quiet peacefulness all around us. Exactly what the Dr ordered, we would take out our birding guides, identify the different species and mark them on our birding Apps.
Although there are a few excursion options, e.g. kayaking, boat cruises upstream, hiking (I'm sure) etc., we didn't pursue those, opting for a leisurely time without appointments. On our last evening, we succumbed to a guided sundowner game viewing jaunt. Butch seldom has an opportunity to photograph without being in command of the steering wheel, which often prohibits him from getting "the shot" in time.
Our fellow sightseers were a delightful honeymooning couple from Switzerland. We didn't see much game, but we certainly chatted like magpies forgetting what we were there for. Although the guides took us on all the roads and made sure we saw many birds, there wasn't much game about, and this wasn't unusual. We enjoyed another spectacular sunset.
The large herds had migrated to the Chobe National Park on the Botswana side and would only be back when the plains flooded. We did see giant crocodiles snoozing on the riverbanks. I enjoyed watching local fishers quietly going about their business on makorros netting fish or poling lazily. The gentle clanging of cowbells was the only sound as cattle were herded to new pastures.
The high ceilinged thatched-roofed lodge is cleverly designed to make the most of the views with large open spaces allowing gentle breezes to wash over guests during hot and humid afternoons. When there's a subtropical downpour, canvas sidings are lowered to keep guests dry while sipping refreshing gin and tonics or traditional German Lagers.
We spoilt ourselves with a meal in the restaurant on a few occasions, which was a treat. Much of the fresh produce comes from the kitchen garden, and while we were there, gardeners were busy planting seedlings in disused makorros.
The staff are amicable and will do as much as possible to make guests stay as comfortable as possible and make reservations at other lodges in their portfolio. We really enjoyed everyone's informative anecdotes.
Our stay ticked all our boxes and what's more Butch had an opportunity to take his drone out for a bird's eye view.
---oOo---
ZAMBEZI MUBALA LODGE – A birder's paradise.
The Zambezi Mubala Lodge is a paradise for nature and fishing enthusiasts and a must for all bird lovers. Atmospheric boat trips during sunset allow you to enjoy the orange-tinged water at dusk and game sipping from the Zambezi.
From the deck, we heard the grunts of hippos and spotted a brutish crocodile lazing on the warm sandbank.
"Mubala means 'colour' in die local Silozi language. The Zambezi Mubala Lodge was rebuilt on the site of what used to be Kalizo Lodge.
There are eighteen well-appointed, spacious double chalets and two family chalets, all en suite and air-conditioned, offering breath-taking views of the river landscape, inviting you to linger.
There are also six tented chalets with en suite bathrooms. Guests will find a temporary home here, but it is also home to the colourful, cheerfully fluttering Carmine Bee-eaters.
The colony of Carmine Bee-eaters nest on the banks of the mighty Zambezi River is one of the largest in southern Africa. The best time to see them would be from August until the beginning of December. After the chicks have fledged, they and the adults spread out over large areas to the south as far as Khaudum National Park. In April, they move north again. One thousand five hundred birds have been ringed since 2015. Our guide was very willing to help us find some Bee-eaters but alas they'd already left their roosting spots in the soil on the flood plains.
The Zambezi Mubala Lodge is located 40km east of Katima Mulilo on the Namibian riverbank of the Zambezi, overlooking Zambia – in the heart of untouched nature. Day trips to the famous Victoria Falls, the Chobe National Park and other national parks in the region are not to be missed.
We spent four nights there and made a photographic boat trip to photograph African Skimmers on one occasion. Unfortunately, the wind whipped up the water which became too choppy for the Skimmers, but we did see them huddled from the wind on a sandbar.
The highlight of our trip was spotting and photographing Schalow's Turaco! "These emerald green uncommon, localised residents and nomads in dense riparian woodland along the Zambezi River west of Victoria Falls, Zimbabwe and into the Caprivi" (Sasol eBirds) are a windfall to hear, spot and document.
Butch and I had the opportunity to cycle every morning, and I did my personal best distance of 40km. We agree that cycling and exercising while on holiday is so rewarding that we'd never consider a getaway without our trusted steeds. We spotted the delivery truck arrive on a few occasions, and I'm happy to say Opstal Wines from our valley was emblazoned on the side. The other unusual sighting I had was spotting a CW registration plate. I almost missed home.
While Butch and I went birding, many other campers were there to do Tiger Fishing, or just chillin' out, which is always an option. We met fabulous like-minded people who were willing to share stories, recommending exciting sights and places of interest.
We had the opportunity to have our laundry done, too—such a spoil. There is free wifi for guests, and a lovely deck to enjoy sundowners, have a pizza or meet up with friends for dinner. The curio shop has a wide selection of beautiful items, the perfect spot to stock up on gifts for those waiting at home.
---oOo---
HAKUSEMBE RIVER LODGE/CAMPSITE - RUNDU
The signage to the Lodge is only visible from the left side of the road, i.o.w coming from Rundu, so we almost missed the turn-off. That would've been a tragedy! A beautiful Lodge is situated on the Hakusembe River. Namibia on the southern bank and Angola on the northern banks.
We'd made no reservations and could only spend one night at campsite 4, a very popular and desirable campsite—a large area with a shady tree and direct access to the river. Each of the four campsites has its private ablution and scullery area with an electrical point. Wifi is available to guests but only from the main deck at the Lodge.
We spent the entire afternoon on the floating dock with our cameras, a picnic basket and a bucket to draw water to splash ourselves. There was no way that we'd put a finger into the river for fear of having it chomped off by a greedy crocodile.
Once again, we set off each morning of our four-day stay to explore the area on our bicycles. Much of the area is a flood plain, and during the summer months, when the rivers come down in flood from northern Angola, the landscape would change, and guests would be ferried to the Lodge from Rundu.
Set in beautiful subtropical gardens, the Lodge's accommodations are spread along the riverbank, allowing guests a top view. Once again, we were moved to the Guide's accommodations, which we didn't mind.
The deck is a popular meeting place where guests enjoy drinks and meals. We enjoyed a few lovely luncheons there and can recommend the kitchen for a good meal.
We booked a sunset river cruise on one of the perfect evenings to watch a spectacular sunset. Our guides were very informative and could identify the birds coming to roost for the night. They were knowledgeable about land acquisition and had a fair knowledge of some of the magnificent mansions sitting pretty on the embankment.
While we enjoyed our sundowners and the lovely Tapas platter, we got to know our guides better as we shared stories about our lives. We're always curious to learn more about the people we meet and love listening to their tales.
They confirmed that the River People from Angola and Namibia have peacefully co-habited the area for many centuries and travelled quickly and without restriction. Many Angolans find employment in Namibia and vice versa, I'm sure.
I was fascinated to see that not much has changed and customs and uses of the river for washing and bathing has remained the same, with mothers and children coming down to the river every afternoon to bathe and do their laundry, filling up drums of water for the kitchen. This tradition has been around for so long that no one is bothered by crocodiles and hippos! We even saw ladies crossing the river on foot with their shopping balancing on their heads.
---oOo---
Our neighbours on campsite 3, a family of 5, the Da Silva's from Riebeeck West, were on their way, having embarked on a 13-month expedition into the wilds. Covid was enough to convince them that life is too short. Not seasoned travellers, they threw caution to the wind and decided to pack up and head north through Namibia, Angola, and then head east. They are currently in dar-es-Salaam. Well done, you brave and adventurous souls. We follow them, on Lara's blog, with great excitement and admiration and on Instagram. They are doing so well and have seen the most impressive sights. The children aged 17 to 10 are homeschooled, and I believe this experience will be more of an education than anything learned in a classroom.
---oOo---
I would urge every traveller from Namibia and the SADC region to apply for the Gondwana Membership. Do peruse their website, and I guarantee you'll be booking your next holiday sooner rather than later. What's more we've done the homework for you!
" The real voyage of discovery consists not in seeking new landscapes, but in having new eyes." ~ Marcel Proust
https://store.gondwana-collection.com/card
https://gondwana-collection.com/
Follow the Da Silva's on Instagram: lara.s_theme or her website

www.laras-theme.com

or gabriel_da_silva_photography (on Instagram)

---oOo---
Some of our favourtie sightings at Chobe River Lodge:
---