Tranquil Transkei - Mazeppa Bay Revisited
---
---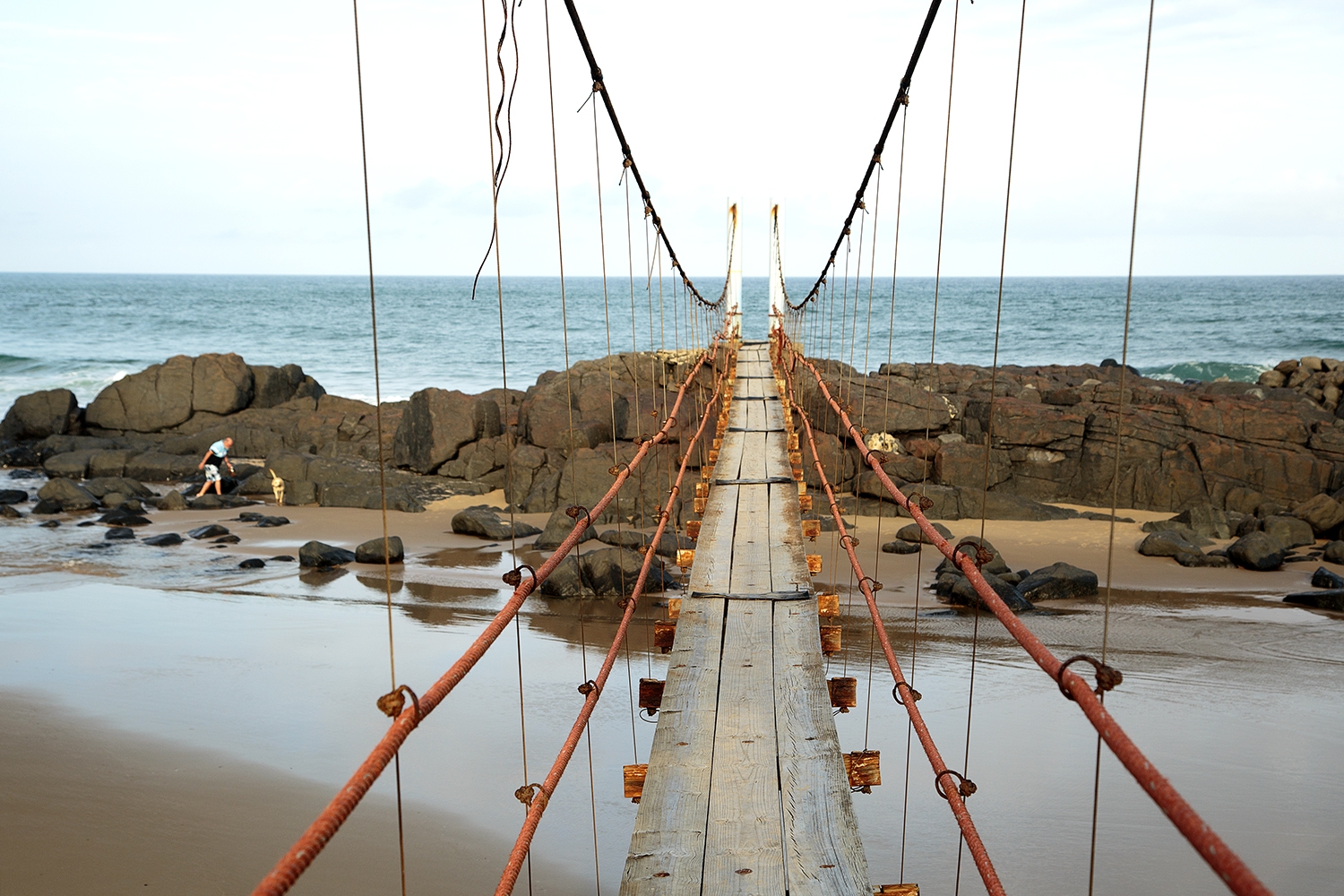 Promises made have to be kept. That's a golden rule. Melissa, our niece, took up a position as a Dietician at a rural hospital in the Transkei. We applauded her for her decision to spread her wings, step out of her comfort zone and make a lifetime of memories.
At Christmas time in 2019, we solemnly promised we would visit her in May 2020. At the time, Covid19 had other plans as it started its killing spree in Wuhan City, China. As soon as our travel restrictions lifted, we let Melis know we'd be on our way.
Tafalofefe Hospital is a Provincial, government-funded hospital in the Mnquma Local Municipality area near Butterworth, Eastern Cape in South Africa.
She made the Mazeppa Bay Hotel her home, where she set up comfortable living quarters in one of the original musty thatched Rondawels.
A rondavel is traditionally round or oval and is usually made with locally sourced materials. The walls are constructed from stones, branches, reeds or thatching. The mortar may consist of sand, soil, or combinations of these mixed with cow dung. The floor is finished with dung to make it hard and smooth. The roofing elements of a rondavel are spars or poles taken from tree limbs, which have been harvested and cut to length. Thatching is sewn to the poles using grass rope. The process of completing the thatch can take as little as one weekend or up to a year if made by a skilled artisan, as it must be sewn in one section at a time, starting from the bottom working towards the top. As sections are sewn, they weather and aged to form a weatherproof seal. In recent years bricks and mortar are also used for the construction, and corrugated iron roofs are installed.
The Transkei is a summer rainfall area, and this year rainfalls were particularly good. As far as the eye could see, the rolling hills, forests, gorges, riverbanks and pastures were covered in the greenest grasses. We were astounded by the vast indigenous forests. Dotted all over the landscape were the colourful Rondawels. isiXhosa is the official language, and in rural areas the Xhosa are subsistence livestock farmers.
The most beautiful cattle in the world, Nguni, indigenous to South Africa, roam freely and are often seen grazing along the roadside, it would be unusual not to spot a herd of Nguni on the beaches. These hardy animals have adapted to the climate and often steep inclines they have to traverse.
Butterworth is a vibrant, bustling town, much of the informal trade takes place on the pavement where shoppers haggle and catch up socially. Here traffic is slow going, but very good for travel photography.
Nguni roam freely, as do goats, other breeds of cattle, sheep, horses, and dogs, which often stop or slows down traffic to a snail's pace. We made our 260km trip in 7 hours: a long but enjoyable day. At last, we saw the blue horizon and knew we'd be descending to Mazeppa Bay and Melissa.
Mazeppa Bay Hotel is an institution, and holidaymakers return there annually to relax, fish, swim, hike, mountain bike or to just chill out. On our first holiday, the hotel was still a country Inn with accommodations in Rondawels, a children's dining room, sitting room, dining room, pub, and veranda. The musty rondavels are still there, but a new double-storey wing has been added to accommodate more guests. Children now dine with their parents, the three course dinner menu has largely remained the same as did the English breakfast. An A la carte lunch can be enjoyed on the veranda. The hamburgers were jolly good.
Mazeppa Bay's iconic suspension bridge is a landmark, and everyone knows it should you mention Mazeppa Bay. The Hotel sits camoflaged by wild banana trees, gigantic strelitzia bushes, palm trees and other indigenous trees.
There are a few holiday maker's cottages adjacent to the Hotel and long stretches of white sand. No people and endless green Kikuyu lawns velvety coverings on the undulating hills and dunes. Of course you might find a herd of cattle on your way.
The owners, who "adopted" Melissa for the year, permitted us to park our Honey Badger on site. We had a splendid view of the sea a short distance from the holiday revellers. We also had the exclusive use of one of the serviced Rondawels for our ablutions. We had an unsurpassed view of spectacular sunsets.
Once again, our time was limited, just a whistle-stop. We hiked along narrow cattle paths and enjoyed the views; We sat around on the veranda catching up with Sue, my sister-in-law, who couldn't stay away, and made a coach trip to East London to visit and spend the last weeks with Melissa before both returned home. We sunbathed at the pool, dipped into the chilly waters and walked along the beach and over the suspension bridge to the "island". Youngsters played volleyball on the beach at sunset, and dogs chased balls and stood their ground in dog fights, enjoying their freedom. We got all dressed up at night and enjoyed our meals in the dining room with the other residents.

Beach towels, flip flops, surfboards, boogie boards, fishing rods, wetsuits, and bikini's line the outdoor passages' walls and balustrades. Barefoot toddlers play in the sand, and young boys rev up their four-wheelers to zip along to their favourite fishing spots. Gilly's still assist and cast a line.
At sunset everyone returns suntanned, exhausted and gloriously happy. A few return with their catch of the day. When the sun sets over the dunes in the west, as the tides come in and go out, we all relaxed and felt the year's tensions slide off our weary shoulders.
Melissa's story isn't mine to tell; suffice it to say that she's a remarkable young woman, brave, bright, enthusiastic, determined, ambitious and one of my hero's. Imagine packing up a few of your belongings and heading off into a world unknown. She was one of many frontline workers at the hospital, and she saw first hand how devastating Covid19 is. Alone, in isolation, in a one bedroomed rondavel, she sat out our Covid restrictions, uncomplainingly. It was a privilege to spend time with her and to experience a fraction of the year she had. It was only when I got there that I comprehended her Mother's anxiety and her instinctive need to return every few months to visit her daughter. While at Talafofefi, Melissa established a playroom for the children who visit the hospital and often spend weeks there. Bravo, Melis, you're an example and inspiration. In all her communications, I never saw/heard her spirits wearying. Well done, you made a difference.
PS. we thought the land adjacent to the Hotel would be the perfect spot to Wild Camp if you're able to survive off the grid completely making do with no fascilities.
PS we had to take the long route to Mazeppa Bay, there is a shorter route from East London - Cross the Kei River on the ferry and drive 10km and turn right at the T-junction. From there it is a further 6km to Qolora.

Please check with Trennerys reception to Pont/ Ferry Closing Times:
September to April: 07h00 -18h00
May to August: 07h00 -17h30
Tel: 047 498 0033 | Fax: 047 498 0034 | Cell: 082 575 9656 | Email:
MAZEPPA BAY, WILD COAST, EASTERN CAPE, SOUTH AFRICA
---